My Favorite Festive Flicks of the Season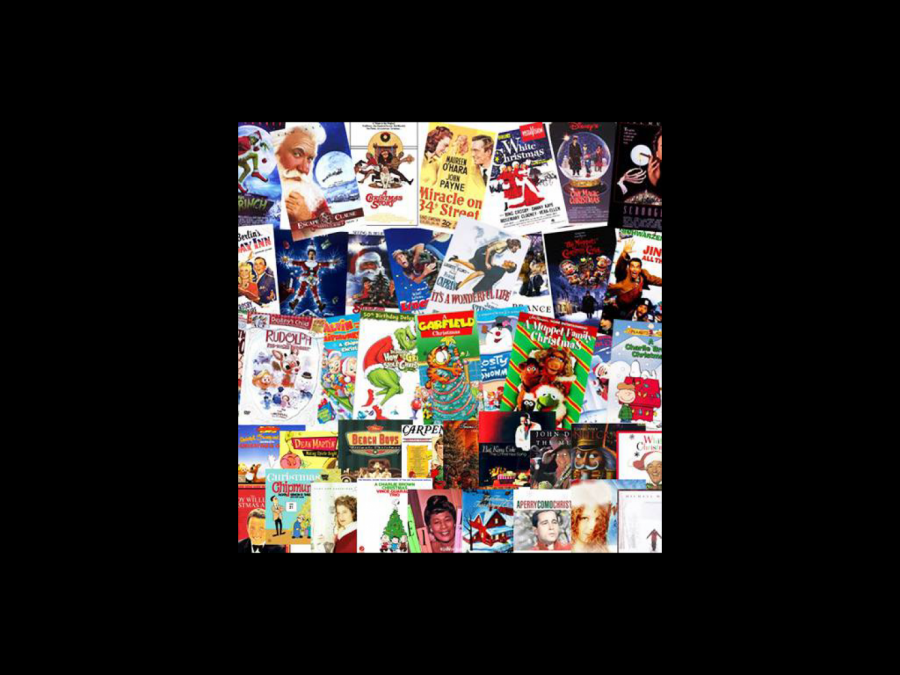 The time of the year where Christmas cheer is spread aloud for all to hear has come once again- and I get to revisit some of my favorite holiday characters. This Christmas season has been a tad different, but I've found the best way to keep the spirit alive is by rewatching my favorite Christmas movies. These are my top four Christmas films to rewatch during the festive season.
Home Alone:
I can declare Home Alone as my official favorite Christmas movie, so there was no doubt when including it on this list. This movie brings me a lot of joy and is a great movie to put on even in the background, especially when you've seen it enough times to know what's happening at any given part. The biggest reason why I love it is because of the way it can lift my spirits. It's important to watch media that comforts us and Home Alone does that for me. I've seen this movie countless times, but it never seems to get old. Although it is a well-known movie, here is a brief synopsis. After a disastrous dinner, Kevin McCallister is sent upstairs to the attic, but before he does, he wishes he'd never see his family again. The next morning he wakes up to find all his family members gone- unbeknownst to him; they forgot him as they rushed to catch their flight to Paris. Kevin is embracing his family-free life while his parents, especially his mother, tried  finding a way back to him. Soon after, Kevin encounters Harry and Marv, two wet bandits planning on robbing his house. Kevin devises a brilliant plan to ensure Marv and Harry will be unsuccessful in their pursuit of robbing his house. With his traps all set, Kevin is prepared for battle, and he isn't afraid. The way Kevin can quickly execute all his traps is astonishing , especially when almost all his family members thought he couldn't take care of himself. Although at least half of Kevin's traps should've actually killed Harry and Mary, movie magic is provided rather than logic. There are so many great moments throughout the film that it's always easy to forget about the stress from the particular day you watch it. I have a similar amount of love for Home Alone 2: Lost in New York, another favorite to rewatch during this time of year. After the second film, I disown all the others because they can never compare to Macaulay Culkin's classic Kevin McCallister. Home Alone and Home Alone 2: Lost in New York is available on Disney+.
Holiday in Handcuffs:
This movie will always have a special place in my heart, aside from it's a cheesy Christmas rom-com genre. My sister and I discovered this movie a few years back when Freeform was still ABC Family, and we've watched it every year since. It's become one of our traditions over Christmas break to watch it together and be entertained by the wacky premise. A quick synopsis of the movie: When Trudie Chandler (Melissa Joan Hart) is dumped by her boyfriend on Christmas Eve, she is desperate to find a man to bring to her family's log cabin. She doesn't take a lawful approach in acquiring a man, David Martin (Mario Lopez), and it leaves her in a messy situation. As she deals with the pressure of feeling like a failure to her family, she ends up making this situation work, so she isn't a failure in at least one department of her life. While David is trying to make the best of his situation after no hope of leaving, he gets to know Trudie and her family. Unsurprising feelings develop between Trudie and David, but David's fiancé locates him and sends the police to his rescue. Once again the situation turns even messier, though it never really stopped being messy in the first place. It doesn't have the best plot since it is actually pretty terrible and indeed unlawful what Trudie does to David, but I have a soft spot for the movie. It is definitely a  guilty pleasure and could become your guilty pleasure when you watch it on the Freeform app for free. 
Jingle All the Way:
This is a fun and entertaining movie to watch during the Christmas season, which is why I look forward to watching it every year. I think it captures the hectic aspect of the Christmas season and reminds you to make sure all of your shopping is done before Christmas Eve. The story always captures my attention every time I watch it, so it's a great movie to put on when you need to take your mind off something. A quick synopsis: When Howard Langston has forgotten to buy his son a Turbo-man doll for Christmas, he sets out to find one. He begins his search late into the merry season and now all Turbo-Man dolls have been wrapped and put under a tree. With time ticking down, he will not stop his pursuit of finding a Turbo-Man doll, especially since he doesn't want to let down his son Jamie again. He hasn't been the father of the year lately and he has a determination to not let down Jamie and his wife again. In his journey, he meets a mailman named Myron who is similarly on the hunt for a Turbo-Man doll for his son. Howard will go to great lengths to get that doll for his son and in return, he discovers the real meaning of Christmas. It is a great movie to watch with your family, which is what I do every year. Arnold Schwarzenegger and Sinbad do a great job bringing their characters to life and the crazy atmosphere that comes along with trying to find this doll.  Jingle All the Way can be watched from Hulu with a premium subscription.
A Christmas Story:
This movie is a classic and holds a very special place in my heart, maybe more than the other ones. My family has a tradition of watching this either on Christmas Eve night or Christmas morning, the only time we watch it. It makes it really special and I prefer it when my family and I watch it on Christmas Eve night with all the lights off, except for our Christmas tree lights, and I can't help but feel the magic of Christmas. I hold this movie very near and dear to my heart, especially when it takes place so close to our town. A quick synopsis: Ralphie Parker wants a Red Ryder air rifle for Christmas, which is about the only thing he can think of.  Even though he is messed with by a bully and his goons,  has to deal with his cranky dad and his babied little brother, he just can't help but think about the Red Ryder air rifle. I love the story of the film and Ralphie's desire to find it wrapped under the tree for Christmas morning. I always find it exciting that it's supposed to be set in Hammond, and I cherish that when I watch the movie. Usually, my family and I go to the Indiana Welcome Center in Hammond to see the scenes from the movie and look at all the beautiful trees. This movie has inspired many traditions within my family that make the Christmas season what it is for me. If you haven't seen this film, I urge you to make this a top priority and I guarantee anyone will enjoy it.  A Christmas Story can be watched on Hulu with a premium subscription or on channel network TBS on the  21, Christmas Eve evening starting at 7 p.m., and all day on Christmas. Be sure to drink your Ovaltine. 
Any film can spark a tradition within a family and it's important to spend quality time with the people we love. What better way to spend your time watching Christmas movies and embracing the merry season, which is why I like discovering new Christmas movies. During the season, Netflix has a plethora of Christmas movies whether they are debuts or pre-existing content already on the site. Arguably Netflix's best and biggest Christmas movie to watch on the site is How the Grinch Stole Christmas, which is a perfect choice of movie to watch before the merry season has come to a close. A new movie, Operation Christmas Drop, starring Kat Graham and Alexander Ludwig is a swoon worthy romance with a backdrop of a beachside Air Force base. A sequel to The Princess Switch, The Princess Switch: Switched Again, revisits the familiar characters in need of a switch to allow Duchess Margaret and Kevin time to sort out their feelings, but cousin Fiona plans to ruin it all. Lastly, the film Jingle Jangle: A Christmas Journey, is available for streaming where hope is restored within a once joyful toy maker when he finds his granddaughter on his doorstep. As our Christmas break approaches it is a great time to rewatch our favorites, but also journey on new Christmas stories with the movies mentioned above. 
The Christmas season may not always feel merry and bright, especially during this year, but it's important to try and soak it up before Christmas day has passed once again. Christmas movies help retain the magic and comfort us during this time, which is what we all need. 
About the Writer
Hannah Hendron, Reporter
Hannah Hendron is a reporter on the GHS staff. She is a junior at GHS; this is her third semester on staff. She feels very lucky to be able to be a part...