New Movies Come to the Big Screens, Attract Students
Hang on for a minute...we're trying to find some more stories you might like.
In the past few weeks many films have been released in theaters. There have been dramas, romances, thrillers, and more. Here are just a few of the many movies that have been released.
Five Feet Apart
   The film was released on Friday, March 13, 2019, directed by Justin Baldoni. The drama/romance is based on a young adult novel of the same name, written by Rachel Lippincott. The film follows seventeen-year-old Stella, portrayed by Haley Lu Richardson, who spends most of her time in a hospital as a cystic fibrosis (CF) patient. She spends her time following routines and boundaries, but that gets put to the test when she meets Will, played by Cole Sprouse, a fellow CF patient. Limitations of the disease state that CF patients must keep a safe distance between them, but as their connection intensifies, so does the temptation to throw out the rules.
Us
   Us was released on Friday, March 22, 2019. The mystery/thriller was directed by Jordan Peele. Adelaide Wilson, played by Lupita Nyong'o, accompanied by her husband, son, and daughter, returns to the beachfront childhood home where she grew up. Haunted by the past, Adelaide grows increasingly worried that something bad is going to happen. Her fears soon become reality when four masked strangers invade the house. The Wilsons now have to fight for survival.
After
   After was released on Friday, April 12, 2019, directed by Jenny Gage. The film was inspired by the novel written by Anna Todd. The drama follows Tessa Young, played by Josephine Langford, as she enters her first semester of college. Tessa's world opens up when she meets Hardin Scott, portrayed by Hero Fiennes-Tiffin, a mysterious rebel. He makes her begin to question all she thought she knew and what she wants out of life.
Breakthrough
   Breakthrough is based on the inspirational true story of one mother's love in the face of unbearable odds. The film was released on Wednesday, April 17, 2019, directed by Roxann Dawson. The film tells the story of a St. Louis teenager who slipped through an icy lake in January 2015. The teen was trapped underwater for 15 minutes before EMTs were able to start performing resuscitative efforts. Although being rescued, he is in a coma, and his family must rely on the strength of their faith to get through the trauma.
About the Writer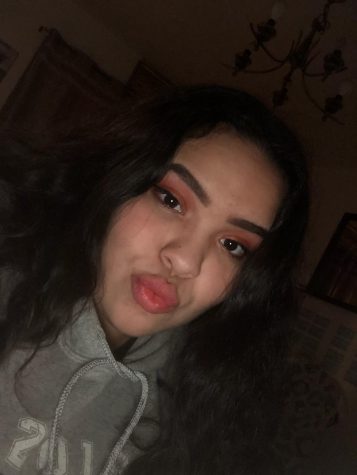 Victoria Martinez, Reporter
Victoria Martinez is a senior at Griffith High School. This is her 7th semester on staff. She enjoys being on staff because she enjoys bonding with her...