Connor Crafton, Reporter
February 28, 2020 • No Comments
A new addition in technology was made in the Griffith Public Schools for the 2019-2020 school year; eLearning. eLearning allows students to be given what they would have learned in the duration of the school day online,...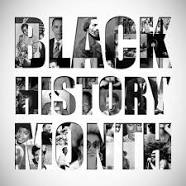 Meghan Braddy, Reporter
March 4, 2020 • No Comments
February is Black History Month. It's the one month out of the year that the world has decided to dedicate to all of the African American singers, activists, writers, and other men and women of color who have accomplished...