Netflix Releases New Shows, Adding Diversity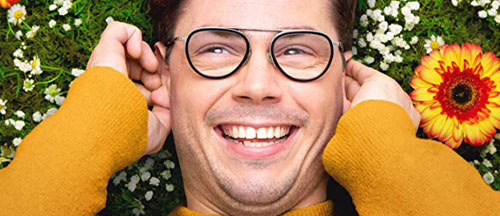 Samantha Ruiz, Reporter
May 10, 2019
Netflix has been around for twenty-one years now, founded on August 29, 1997 in Scotts Valley, California. Its first original content was House Of Cards, an American political thriller that was released on Netflix February 1, 2013. Since then, it has grown to be the world's seventh-largest internet company based on revenue. They have released shows such as Stranger Things, a science fiction/horror show, and The Umbrella Academy, a superhero action show based on the comic written by former My Chemical Romance singer Gerard Way and illustrator Gabriel Ba.
They also have plenty of other genres including, documentaries, dramas, and comedies. One their most recent comedies is Special. It is a distinctive and uplifting new series about an LGBTQ man, Ryan, with mild cerebral palsy who decides to rewrite his identity and finally go after the life he wants. It is based on the memoir I'm Special: And Other Lies We Tell Ourselves (2015) by Ryan O'Connell, who also stars in, executive produces, and writes the series. It has a running time of 12-17 minutes per episode, has eight episodes, and so far only has one season. It has a rating of 94% and an average of 7.17/10 based off of 18 reviews.
There is also a set of films coming out on Netflix  because of a film deal with the Obamas and their film company Higher Ground Productions. One of these films is American Factory, which was first previewed at the 2019 Sundance Festival. It follows a Chinese billionaire who opens a new factory in an abandoned General Motors plant.  Another show in this series is Bloom. Bloom takes place in fashion world post WWl New York City. It showcases obstacles that women and people of color dealt with. Additionally there is also Crip Camp. This is a feature documentary about a 1970's summer camp for teenagers with disabilities, which helped put the disabilities right movement in motion. The Obamas first found Higher Ground Productions to build a world of storytelling according to Barack Obama. "We want to touch on issues of race and social class, democracy and and civil rights," Barack Obama said in an interview with Real Screen.com.  
Check out these two new programs on Netflix. Who knows, there might something to enjoy.