Summer Movies Take Over Cinemas
Hanna Hendron, Reporter
June 3, 2019
A slew of films will be in theaters as the summer season approaches.  These films give you the experience of visiting old friends, such as in Toy Story 4, or adventuring in Spider-Man: Far From Home.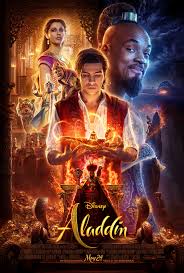 The world of Agrabah comes to life in the Disney live action adaptation of Aladdin, which premiered on May 24.  The classic animation included actors Naomi Scott as Princess Jasmine, Will Smith as Genie, Mena Massoud as Aladdin, and Marwan Kenzari as Jafar. The movie follows the original animated classic plot; the sultan's daughter, Princess Jasmine, meets the charming street urchin, Aladdin. Aladdin discovers a mystical oil lamp that frees a powerful, sarcastic, larger than life genie. An evil sorcerer Jafar plans on dethroning Jasmine's father, but Aladdin and the genie begin a journey to prevent that from happening.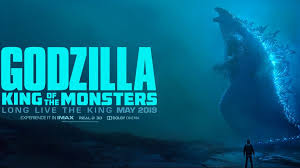 Audiences will see Godzilla battle various other monsters when Godzilla: King of the Monsters hits theaters on May 31. The new flick will feature actors Vera Farming (Dr. Emma Russel), Millie Bobby Brown (Madison Russell), Zhang Ziyi (Dr. Chen), and Kyle Chandler (Mark Russell). Monsters thought to be nothing more then ancient myths rise again to fight for ultimate domination. Members from Monarch, a crypto-zoological agency, battle against the mighty, ancient creatures. The monsters to appear in the film, include the all powerful Godzilla, who clashes with Mothra, Rodan, and his great nemesis, the three-headed King Ghidorah. Between fighting against the monsters and monsters battling each other, it's hard to say who will make it out alive.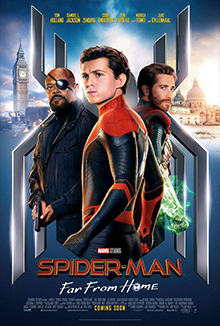 Spider-Man: Far From Home will sees Peter Parker and his classmates on a school trip to Europe when new danger presents itself. The cast of the next Marvel film includes Tom Holland (Spider-Man/Peter Parker), Jake Gyllenhaal (Mysterio), Zendaya (MJ), Jacob Batalon (Ned Leeds), and Samuel L. Jackson (Nick Fury). Taking place soon after the life changing events of Avengers: Endgame, audiences will see the after effects it has taken on Peter and his peers. When the world has lost one of its best defenders, it is Peter's turn to step up when new threats rise. Catch Spidey and his friends on July 2.
"After the events of Endgame, I am excited to see how they will continue the story of Spider-Man and the creation of another hero. In the trailer, there's another hero that we meet, but I don't know his name. I am elated to find out what happens after everything that has already happened to Peter's life and how it will have affected him," said freshman Trista Book.

A beloved classic, The Lion King, will have its live action adaptation released on July 19, marking the 25th anniversary of the original film. The ensemble for the film includes Donald Glover (Simba), Eric Andre (Azizi), Beyoncé (Nala), Chiwetel Ejiofor (Scar), Billy Eichner (Timon), and Seth Roger (Pumbaa). Lion cub Simba loves his father, King Mufasa, and takes pride in his destiny as future king of the Great Plains of Africa. Former heir to the throne, Mufasa's brother Scar, wants the throne for himself, which leads to tragedy, betrayal, and Simba's exile. Simba and his new pair of friends help him figure out how to grow up and the steps to take back what is rightfully his.
"I'm really excited to see The Lion King. I'm excited because it's like I'm seeing it again for the first time and the visual effects look amazing," said freshman A.J. Chambers.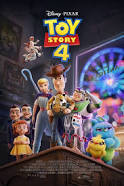 On June 21, viewers will be able to see old friends when Toy Story 4 heads to theaters. The cast with familiar voices are Tom Hanks (Sheriff Woody), Tim Allen (Buzz Lightyear) and Joan Cusack (Jessie). Bonnie's new toy Forky joins the gang as they partake in a road trip. When things go a little awry, he unexpectedly catches up with old pal Bo Peep. During their reunion, they discuss the old days, but they soon realize that they are very different in what they want in life as a toy.
The films will all be released in theaters by the time summer ends, so don't forget to see how these stories unfold. With summer vacation looming just around the corner these films are sure to bring entertainment for awhile.