NBA 2K Premieres With All Stars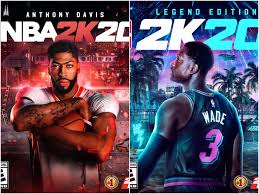 Hang on for a minute...we're trying to find some more stories you might like.
On September 6, 2019, 2k Sports released their yearly NBA 2k game to Xbox, Playstation, Nintendo Switch, and mobile. 
Los Angeles Lakers forward Anthony Davis is on the standard cover. However, if gamers purchase the Legend Edition, former Miami Heat guard Dwayne Wade is on the cover instead, which includes 100,000 VC (virtual currency), 50,000 MyTEAM points, 20 MyTEAM packs, and more.
   The newest feature coming to 2k community is the WNBA (Women's National Basketball Association). You can now play as a WNBA player as well play a season with a WNBA team, there are 12 teams.
   MyTEAM is a mode in 2k20 where gamers can collect cards and play other players with their MyTEAMs. The cards in the game are Bronze, Silver, Gold, Emerald, Sapphire, Ruby, Amethyst, Diamond, Pink Diamond, Galaxy Opal, with bronze being the worst card gamers can get, and Galaxy Opal the best. 
  Another mode is MyCareer. To kick off the NBA 2K20 MyCareer mode, gamers will be tasked to create their very own player. That character that gamers created will go on a journey throughout his career in the NBA. While creating a player in MyCareer, gamers can choose any five positions: point guard, shooting guard, small forward, power forward, and center. They must choose an archetype height and weight, and begin MyCareer's journey. 
   "I am sad that Jeremy Lin isn't in the NBA anymore because he is my favorite basketball player and I like using him in 2k," said senior Julian Sepulveda.
   Another mode is Play Now, where gamers can play an exhibition game either as current, throwback, or even All-Time NBA teams. 
   All-star team up is an online mode where gamers can play with ten gamers and choose any five positions and play with any NBA all-star ever.
  Gamers can play MyLeague, which either can be played by themselves or online and gamers can choose any NBA team or even make an expansion team.  Gamers can change the roster, make a fantasy draft, or invite other friends for bragging rights.
   The very first 2k, which had former Hall of Famer Allen Iverson, on the cover, originally released for the Sega Dreamcast in 1999. Today over 12 million copies were sold for their upcoming game 2k20. Since 1999 the 2k Community has grown together as a whole and players around the world can connect with each other through the courts at the park.  
About the Writer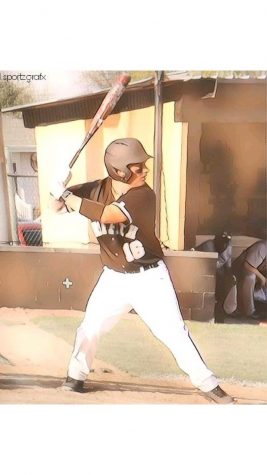 Gabe Colomes, Reporter
  Gabriel Colomes aka Big Beef is a senior at Griffith High School and  this is his 4th semester on the Panther Press. He plays baseball and football...