Netflix's "You" Thrills, Frightens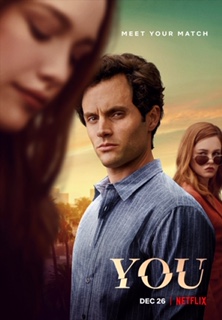 Caroline Kepnes's novel You was adapted into a TV show in 2018. Even though the show debuted on television network Lifetime, the show quickly gained popularity once it was brought to the streaming service Netflix. Unfortunately, Lifetime cancelled the show, but Netflix picked it up and made it into a Netflix Original, allowing for a second season, which premiered on December 26, 2019. 
 Season one of the psychological thriller show centered around Joe Golderg (Penn Badgley), a NYC bookstore manager who becomes infatuated with a customer he met. The customer he meets is Guinevere Beck, (Elizabeth Lail) who goes by Beck. She's an aspiring writer who's struggling to find her footing. An innocent meet in a bookstore soon leads to Joe becoming obsessive, with him stalking her on her different social media platforms as well as watching her through her day. Viewers are able to get a glimpse of a sociopath's mind since Joe narrates throughout all of the episodes. Audiences are taken on a wild ride as Joe's sickening obsession grows along with how far he will go to have a life with Guinevere Beck. 
Sophomore Alice Jin said, "The first season was crazy and something I've never seen before. I couldn't stop watching it, so as soon as I finished I needed season 2, especially with the return of a certain character. I was so excited for season 2 to come out so I could watch more of Joe's story."
The continuation of Joe's story picked up right where season one left audiences. At the end of season one, a certain character reappeared that may have left audiences shocked. The character was a part of this season's journey, which prompted Joe to move to Los Angeles, California. Audiences were introduced to new characters, such as Ellie and Delilah Alves, Will Bettelheim, and Forty and Love Quinn. Love Quinn caught Joe's eyes, and the story only took off from there. New challenges arose as Joe tries not to repeat the mistakes he made with Beck, but it's hard to break out of old habits. Audiences will once again be able to be inside of Joe's mind as a shocking conclusion closes out the second season. 
Jin was excited about the second season. She said, "I was really looking forward to the second season. I was a little scared it would be a repeat of last season, but to me the storyline evolved with only small similarities. I really enjoyed the season with the return of a character and the shocking finale had me in disbelief. If you haven't watched it yet, you should give it a try."
The show has been officially confirmed for a renewal for a third season, which is no surprise considering how well the show has done. If any readers haven't watched the show yet, both seasons are on netflix, and they won't be going anywhere since it is now a Netflix original. Until the official start of production, audiences will have to wait at least a year before returning to Joe's story.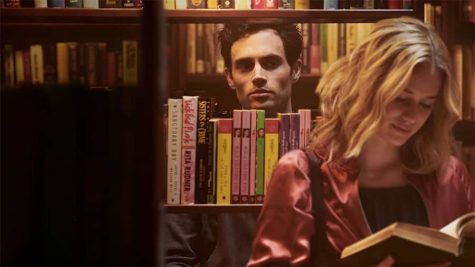 About the Writer
Hannah Hendron, Reporter
Hannah Hendron is a reporter on the GHS staff. She is a junior at GHS; this is her third semester on staff. She feels very lucky to be able to be a part...