Grammys Acclaim Artists, Oscars Approach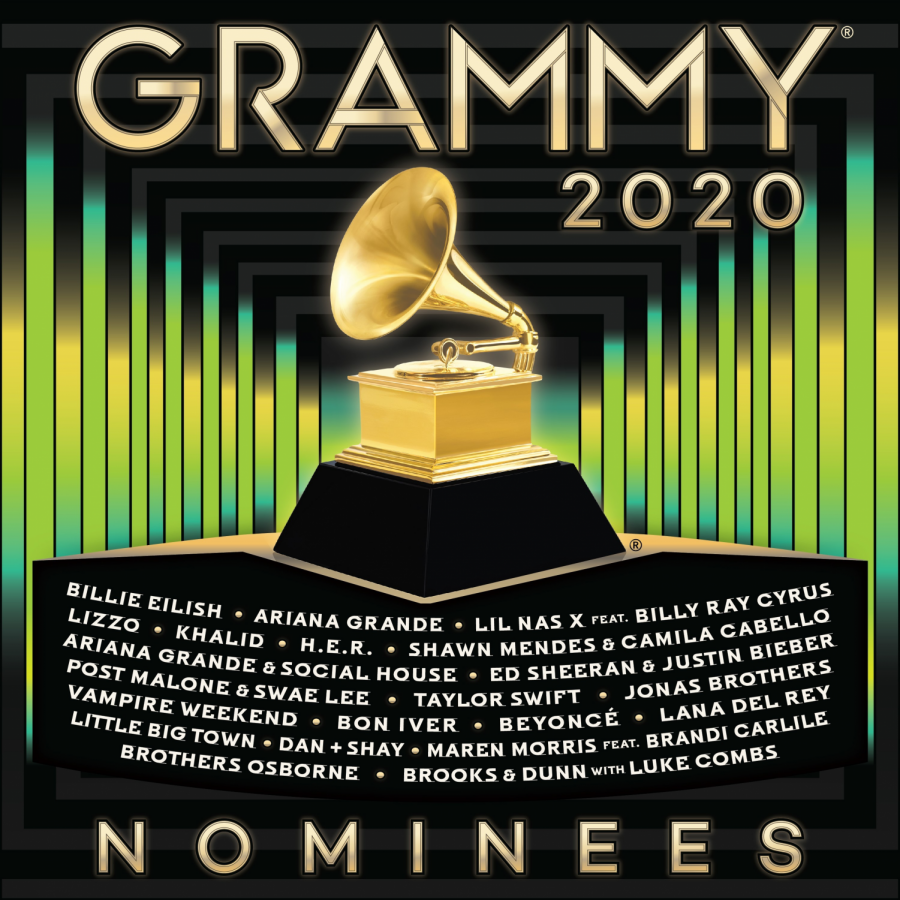 Coming into January means the 2020 awards season is in full swing. With the celebration of music with the Grammys and film with the Oscars, fans can eagerly watch their favorite songs, actors, and movies compete for these prestigious awards.
The 62nd Annual Grammys took place on January 26th. With Alicia Keys hosting for the second year in a row, viewers saw cameos and performances by an array of artists such as Billie Eilish, Lizzo, Lil Nas X, 21 Savage, and many others. Particularly notable awards were given to an even more diverse group of artists. Best New Artist was given to Billie Eilish, who cleaned up at the awards ceremony and won four other Grammy's that night for Record of the Year, Album of the Year, Song of the Year, and Best Pop Vocal Album. Awarding Eilish Best New Artist was a decision that left fans wondering, once again, what the "New" in "Best New Artist" means because of the fact that she is an artist who is far from new. Billie Eilish is known for such hits like "Bad Guy" and "When We All Fall Asleep".
Anderson Paak's "Come Home" took home R&B Performance of the Year Award, and his album, "Ventura", received R&B Album of the Year. Finally, country artist Tanya Tucker, certainly a much less recognized artist than other nominees, took home the title of Best Country Song and Best Country Album. Acclaimed Broadway musical Hadestown won Best Musical Theater Album. The 62nd Grammys was successful in bringing inspiring and extravagant performances, as well as honoring the artists who deserved recognition for their works.
Freshman Carter Pala enjoys seeing all the stars, "I always like seeing all my favorite artists in the same room; it's fun to hear your favorite artists name called up to win an award." The awards season has only just begun, though, as the 2020 Oscars is just around the corner this March.