25 Years After Her Death, Selena Lives On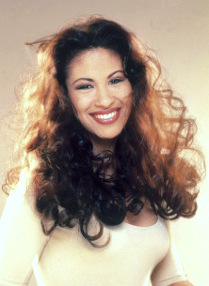 Selena Quintanilla Perez, a Latina icon and the queen of Tejano music, died twenty-five years ago today, March 31. Selena was murdered by her former employee and friend, Yolanda Saldivar, when confronting her over stolen money. She was twenty-three years old, an up and coming star, and a cherished wife and daughter getting ready to start a family. Her death sent the Latin American community into mourning.
However, the reason we remember Selena today is not because of her tragic end. Rather, it's her legacy of artistry, authenticity, creativity, and kindness that makes her immortal.
Como La Flor: Humble Beginnings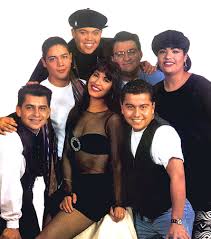 Selena was born on April 16, 1971, in Lake Jackson, Texas. She was the youngest of three children in the Quintanilla family. She began singing in a family band, Selena y Los Dinos, as a child to support themselves during the 1980s recession. Her childhood and early career were difficult; her family barely made enough money from performing at quinceaneras, festivals, and weddings, and the kids missed out on a normal childhood. Selena faced prejudice for being a woman in the male dominated Tejano/Tex-Mex- a Spanish speaking genre that combines Mexican and American influences of jazz, country, and polka- industry and as a Mexican American in the Latin music industry.
However, during the late 1980s, Selena y Los Dinos finally found success. They won Tejano music awards, expanded their band and bought a giant tour bus they called "Big Bertha." Selena performed at the Tejano Music Awards and on the Johnny Canales Show; she released several records, demonstrating massive talent for a teenage singer. Her father, Abraham Quintanilla Jr., acted as the band's manager while her brother and bassist, A. B. Quintanilla III, wrote songs. In 1989, the band signed to EMI Records, allowing Selena to record albums and gain fame on the radio and tour.
Bidi Bidi Bom Bom: Rise to Fame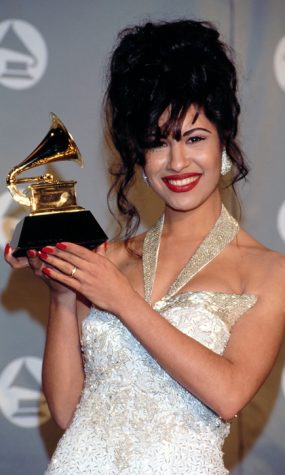 The 1990s were when Selena rose to the top, professionally and personally. She achieved fame on both sides of the Mexican American border with hits like "Como La Flor," "La Carcacha," "Bidi Bidi Bom Bom," and "Amor Prohibido." She appeared in Coca Cola advertisements and commercials, singing a jingle written by her brother and eventual husband. Her albums steadily peaked commercially and critically on Mexican American charts. In 1992, after a forbidden romance, Selena eloped with guitarist Chris Perez; despite the tumultuous beginning, the marriage was loving and eventually accepted by the Quintanillas. She opened two boutiques and a fan club run by Yolanda Saldivar, who would later become her friend and her killer. In 1994, her album Selena Live! won the Grammy for Best Mexican/Mexican American Album and exposed her to a wider, younger audience.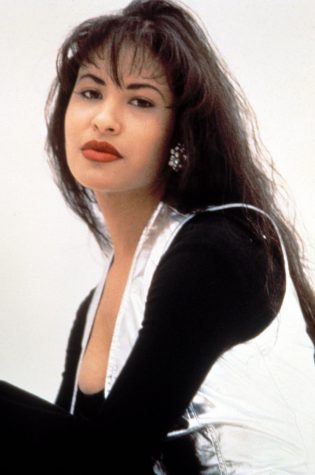 Despite her well earned rise to fame, Selena never acted like a diva. She is best remembered for her warm, down to earth personality. She was never rude to fans and stayed for hours after a concert to sign autographs. She had no qualms about letting children come up on stage to dance with her. She joked around with her bandmates and family, playing pranks and having fun. Although she was a superstar with flamboyant outfits, which she designed and decorated herself, her image was chaste, angelic, and family-oriented. She lived in a simple house with her husband next to her parents in Corpus Christi; at the time of her death, she was planning to start a family with Perez. Selena stayed close to her roots and was a voice for the Mexican American community.
In 1994, EMI Records decided that Selena should break into the English speaking market and prepared a crossover album. This would be Selena's last album, sadly; here she recorded her most famous song "Dreaming of You." On February 26, 1995, Selena performed at a sold out concert at the Houston Astrodome to a 66,994 person audience. It remains her most famous live performance.
Missing My Baby: A Tragic Fate
In 1995, Selena discovered that Yolanda Saldivar, president of her fan club and boutiques, had been embezzling money. Selena and her father confronted Saldivar, who repeatedly denied any wrongdoing and fed them lies. On March 31, Selena went to Saldivar's hotel room to get financial documents. Saldivar pulled out a gun and shot Selena on the right lower shoulder. Selena ran to the hotel lobby with Saldivar in pursuit, but she was critically wounded and died by the time she arrived at the hospital. After an all day standoff with the police, Saldivar kept protesting her innocence, changing her story, and eventually was tried for murder. She was sentenced to life in prison.
Selena's death was a huge blow to the Latin music industry and Latinos everywhere. Thousands of fans blocked traffic to hold candlelight vigils, pay their respects, and visit Selena's home, boutiques, and crime scene. Latin artists like Gloria Estefan and Celia Cruz offered condolences. George W. Bush, the governor of Texas at the time, declared April 16, Selena's birthday, a day in her honor. Her death made major headlines in magazines and newspapers all over the country. Dreaming Of You, her last studio album, was released posthumously and sold millions of copies; as of 2017, it is still the best selling Latin album of all time in the United States.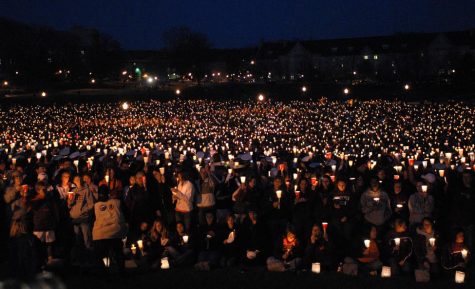 Dreaming Of You: Her Legacy Lives On
Selena paved the way for Latina artists and Latin music in America. She was a proud Mexican American artist who unapologetically sang in Spanish and English, sometimes both in one song. Her music revolutionized Latin music and reintroduced it to popular mainstream audiences. Latina artists like Camila Cabello, Becky G, Demi Lovato, and Selena Gomez, who was named after Quintanilla, cite her as their inspiration. Jennifer Lopez, aka JLo, rose to stardom by playing Selena Quintanilla in her 1997 biopic. Latin artists, superstars like Beyoncé and Solange, and up-and-coming starlets have covered her songs, paid tribute, and praised her as a Latina and female icon.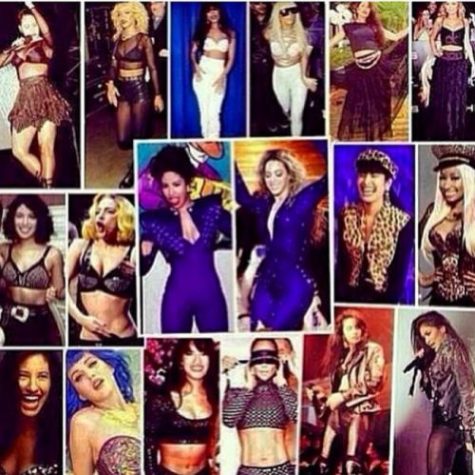 Selena's influence can also be seen in the fashion world. Several of JLo and Beyonce's sparkly jumpsuits have been compared to Selena's. Actress Keke Palmer dressed up as the queen of Tejano for one Halloween. Ariana Grande copies Selena's signature fashion move by wearing oversized jackets over bustiers and crop tops. Cardi B said her outfit in her "Please Me" music video, which included a leather jacket and bejeweled bustier, was inspired by Quintanilla. Her deep red lipstick and wavy hair have been imitated by myriads of women all over the world.
For Latinos, especially Mexican Americans, Selena was the first time an artist made them feel seen. She'd grown up in Texas and did not speak Spanish; she had to learn how to sing it, however. She was active in her community through charity organizations. Mexican audiences thought she was a breath of fresh air after decades of seeing blonde, pale telenovela stars get the spotlight. Mexcian Americans, especially Texans, could relate to her cross cultural identity. Everyone respected her kind attitude and encouragement to working hard and believing in yourself to achieve your dreams.
"She gave me an identity in the media, and she gave me a person I could be," Nathian Shae Rodriguez said in an interview with CNN. Rodriguez is a professor at San Diego State University and will be teaching a course on how Selena impacted representation in the media. "I could listen to Spanish music while also being able to speak English. She existed in this in-between and that's how I felt."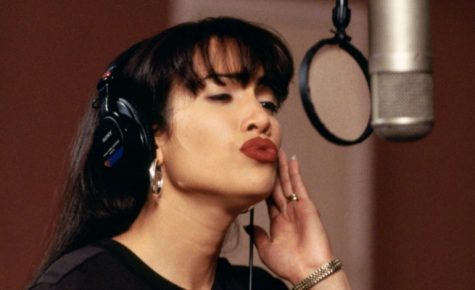 In 1997, a biopic starring Jennifer Lopez was released, gaining critical and commercial success and kickstarting Lopez's career. Chris Perez, still in love with his wife, published a memoir, To Selena With Love, in 2012 and recently thanked her fans for keeping her memory alive. In 2017, Selena received a star on the Hollywood Walk of Fame and a wax figure at Madame Tussaud's. Today, MAC is releasing their second Selena collection in her memory. Her father is currently writing an autobiography detailing his relationship with his daughter, their rise to fame, and his fight to keep her legacy alive. A biographical Netflix series starring Christian Serratos is in the works.
Even though Selena has been gone for 25 years today, her legacy will never die. She will always be remembered as the queen of Tejano, fashion, Latin music, and goodness. Her influence on the music industry is indescribable. Her music broke down barriers for Latinos and women. Her story has inspired millions of women around the world. Although a star like Selena can't ever be replaced, she will be treasured by fans forever.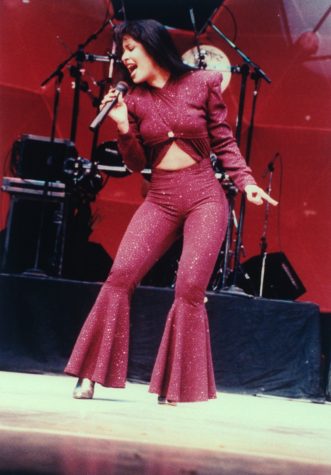 #SelenaForever