Malignant Could Leave Horror Fans "Speechless"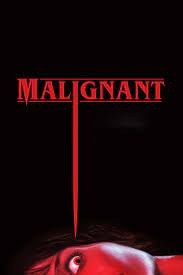 ​When was the last time you've left a movie theater speechless? For me, Malignant did just that when I saw it. In fact I was so speechless, I needed nearly an hour after the movie or just think about the images that saw in that theater. To put it simply, Malignant is an interesting horror movie. It truly is like no movie I've seen come out in the last couple of years, and it's up to you to interpret if that's a good or a bad sign. Directed by modern horror veteran James Wan, you may be familiar with his work on both the Saw series and The Conjuring. His iconic gritty horror directing is back in this film, with many camera shots and scenes that impressed me. When it comes to directing, this movie had both its good and bad moments. Heavily inspired by John Carpenter and other 70s and 80s horror icons, Wan's latest film felt very, for a lack a of a better term, cheesy. Although it definitely caught me off guard at first, this campy style actually grew on me throughout the film. This can be a deal breaker for a lot of you horror fans, though.
​I'm still very on the fence about how I feel about the acting in Malignant. On one hand, the film has some very serious cinematography combined with gory kills and cool practical effects. On the other hand, some of the effects are downright laughable. There were scenes where I couldn't tell if there was a single tangible object in frame due to how much CGI was used. It just felt so contrasting to the carefully made props, puppeteering, and camerawork. I'll spare any details of the plot in case you want to see this for yourself, but I actually thought the story was very good. The concept is one I found myself very immersed in and with a twist about every 20 minutes, I felt captivated by the events I saw unfolding before me. Malignant is a film that definitely is not for everyone. I actually can't quite decide how I feel about it either. Whether or not you like it, I still think it's worth a watch, even if just for the effects and excellent retro score by Joseph Bishara. Overall, I give Malignant a 6.5/10.