Remastered Movies Hit Theaters In 2019
Hang on for a minute...we're trying to find some more stories you might like.
Every year, movies are constantly being remastered and edited to look and feel modern. In 2019, many classic movies are coming out, and everyone is excited. On July 19, 2019, a live action The Lion King  movie will be debuting. The movie's plot is centered in Africa where we see a young lion set to take the throne while his evil uncle has different plans. The movie will be starring Beyoncé and Donald Glover. On March 29, 2019, a live action version of, Dumbo will be premiering. The movie centers around Dumbo, whose mother is taken away from him when he's forced to work at the circus, and Dumbo must fight to get her back. The cast includes Danny DeVito and Eva Green. On April 5, 2019, Stephen King's, Pet Sematary is hitting theaters. The movie focuses on a small town in Maine where the buried pets don't stay buried. The movie features Jason Clarke and Amy Seimetz. On May 10, 2019, Pokémon: Detective Pikachu will be premiering, featuring Pikachu looking through clues in Ryme City to solve crimes. Pokémon: Detective Pikachu, features Ryan Reynolds and Kathryn Newton. With these being just a few of the many new movie remakes coming to theaters in 2019, students at Griffith have a lot to look forward to.
"I'm excited for the Pet Sematary coming out and I'm excited for it because I'm a huge Stephen King fan!" said freshman Riley Reiser.
These movie remakes have a lot of pressure put on them to live up to the originals, but that doesn't stop the excitement.
"I'm excited for The Lion King because I like all the new star voice actors, and the trailer looked really interesting because the animation is completely different and more interactive than the original," said freshman Meghan Braddy.
All of these movies have fresh casts and have hopes of bringing a fresh look on classic movies. Whichever movie you're most excited for, 2019 has a lot to bring to the movie industry.
About the Writer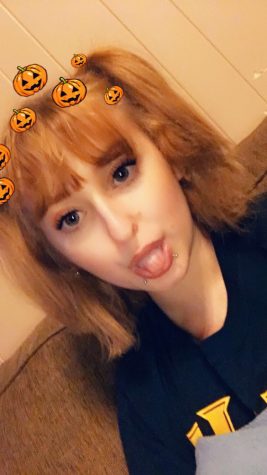 Zoe Boswinkle, Reporter
Zoe Boswinkle is a freshman at GHS. This is her first year on staff and joined because she loves writing. She's in band and plays multiple instruments....