Indiana Leads The US in Toxic Gas Releases And What Hoosiers Can Do About It
The state of Indiana is located in the Crossroads of America, the transportation hub of the United States, and has a major problem that few Hoosiers actually know about. Due to its location as being a crossroads for delivery drivers, vacationers, and others traveling across the country, there has been an increase in toxic gas emissions from vehicles on highways that severely impacts our environment and contributes to the overall climate change in the US. However, 185 million metric tons of toxic releases being emitted are also greenhouse gases that come from the coal and steel that is a dominant manufacturing industry in Indiana. Experts say there are several solutions to solve the toxic emission problem Indiana in which one solution could be to purchase solar panels that use energy from the sun and are environmental-friendly. Hoosiers can also use various forms of renewable energy to prevent the emissions such as using wind-power energy that can come from the many windmills on the way to Indianapolis or hydropower that is provided by Lake Michigan. The best way of generating environmentally-friendly energy that ensures our environment is safe for the future depends on where in Indiana you live but is always important to help our great state prosper into the coming years.
Leave a Comment
About the Contributor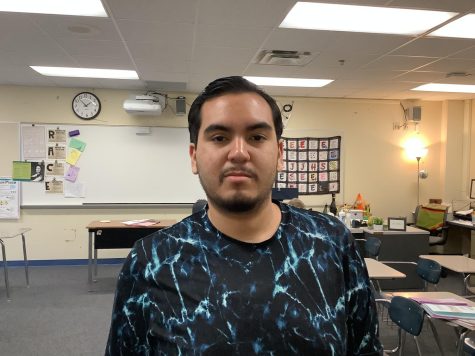 Gabriel Hernandez, Reporter
Gabriel Hernandez is a Senior GHS Panther Press Reporter. He enjoys writing and reporting about the amazing historical and cultural and other interesting...