Senior Banquet Honors Class of 2019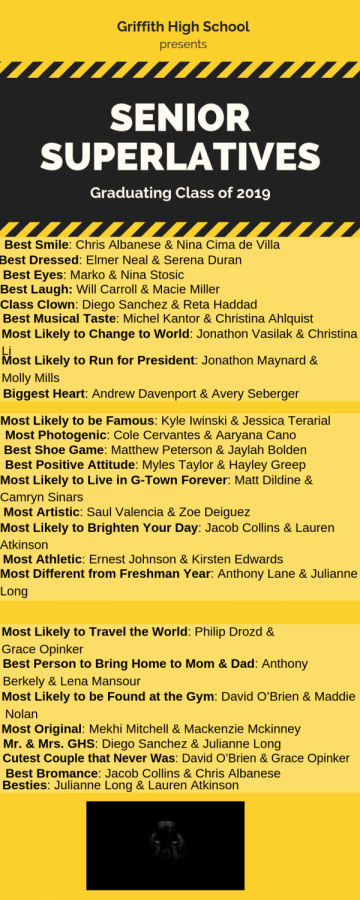 On Wednesday, April 10, GHS held their annual senior banquet at Andorra Banquets in Schererville. Doors opened at 6:30 pm, but the event began at 7 pm and went on until 9 pm. The food served included family-style mashed potatoes, chicken, soup, salad, mostaccioli, corn, dinner rolls, a drink bar, and vanilla and chocolate ice cream for dessert.
Students enjoyed talking and catching up with one another during this day of celebration. Senior class sponsor and guidance counselor Michelle Udichitz said that sometimes it can be difficult to plan these banquets because of the effort put into this event, attendee complaints, and the expenses. She tried to make all of the ticket prices as low as possible so more people could attend. One hundred and twenty five students of the two hundred in the class attended. "I had a good time that night because it was almost like a 'last hurrah' in a way," said senior Emma Loomis.
During the senior superlative awards, senior Kyle Iwinski asked senior Jessica Terzarial to prom after she won the "most likely to be famous" award. "I was very surprised, but very glad that all of my friends were able to experience it with me! It was a clever way of being asked," said Terzarial.
"I enjoyed putting together this banquet because it was one of the last times the seniors would be together in one big group, and it was nice to see them connecting with others they might not have connected with before," said Udichitz. "Some students also spent time with the intensive needs seniors; it warmed my heart."
About the Writer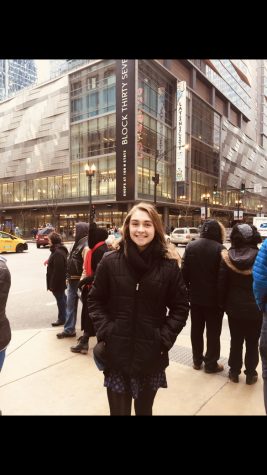 Katie Bilka, Reporter
Katie Bilka is a junior at Griffith High School. She enjoys writing and interacting with her peers. In her free time, Katie is a dancer for the school's...