AP U. S. History Students Tour Chicago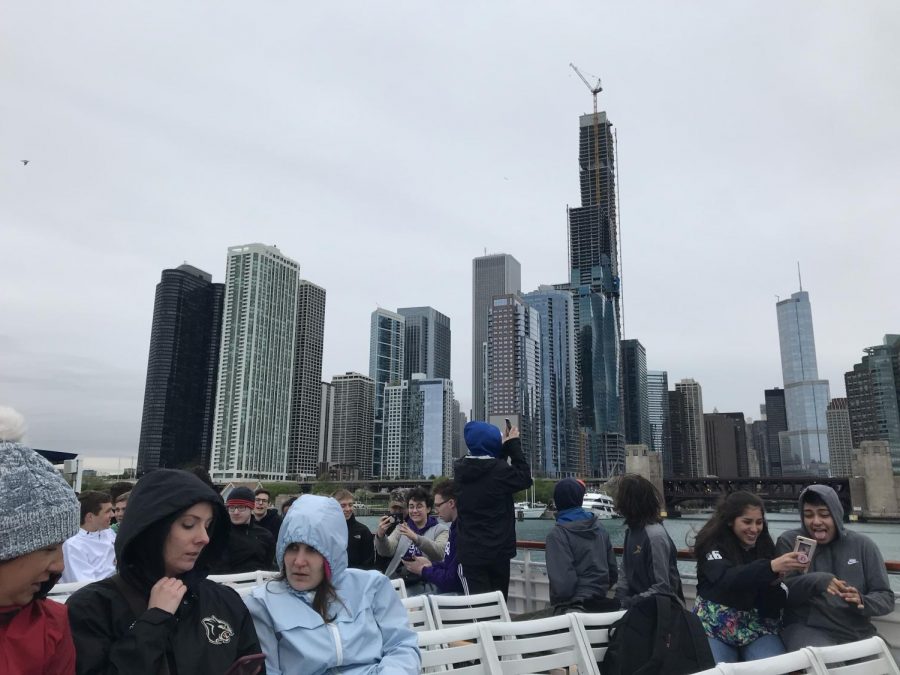 On Friday, May 17, history teacher Luann Pramuk's AP U.S. History students went on an architectural tour of Chicago. Students from this year's and last year's AP classes were invited, as well as her student aides. The trip was focused on experiencing Chicago from a whole new perspective.
The group took a bus to get down to the city where they had a tour guide who took them on a boat ride down the Chicago River. He explained the many architectural aspects of the city, from different styles of skyscraper design and the history behind them, from the Sears Tower to the Dubai building. He also showed them where new buildings, like Vista Towers, which is constructed only by female architects and will be one of the world's tallest buildings, are being built. He  highlighted sites where movies, like The Dark Knight, were filmed.
After the boat ride, the group went to Navy Pier for lunch. "I really enjoyed myself, despite the cold. My favorite part about the trip was the fact that I got to hang out with my friends while on the entertaining tour," said junior Hanna Kountz.
Despite it being the middle of May, the weather was very cold and windy outside. Senior Avery Seberger said that she had to purchase a sweatshirt from a nearby gift shop because of the insanely bitter temperature.
"I really enjoyed the trip and would definitely go again," said Pramuk. "I always try to take my AP kids on a trip because of all of their hard work throughout the course."
About the Writer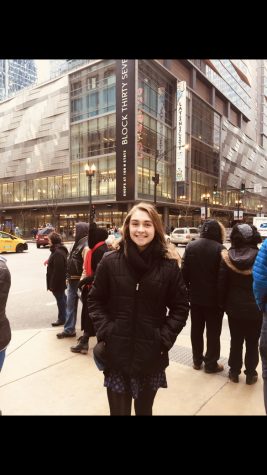 Katie Bilka, Reporter
Katie Bilka is a junior at Griffith High School. She enjoys writing and interacting with her peers. In her free time, Katie is a dancer for the school's...