Region Rat Skate Shop Calls for a Griffith Skate Park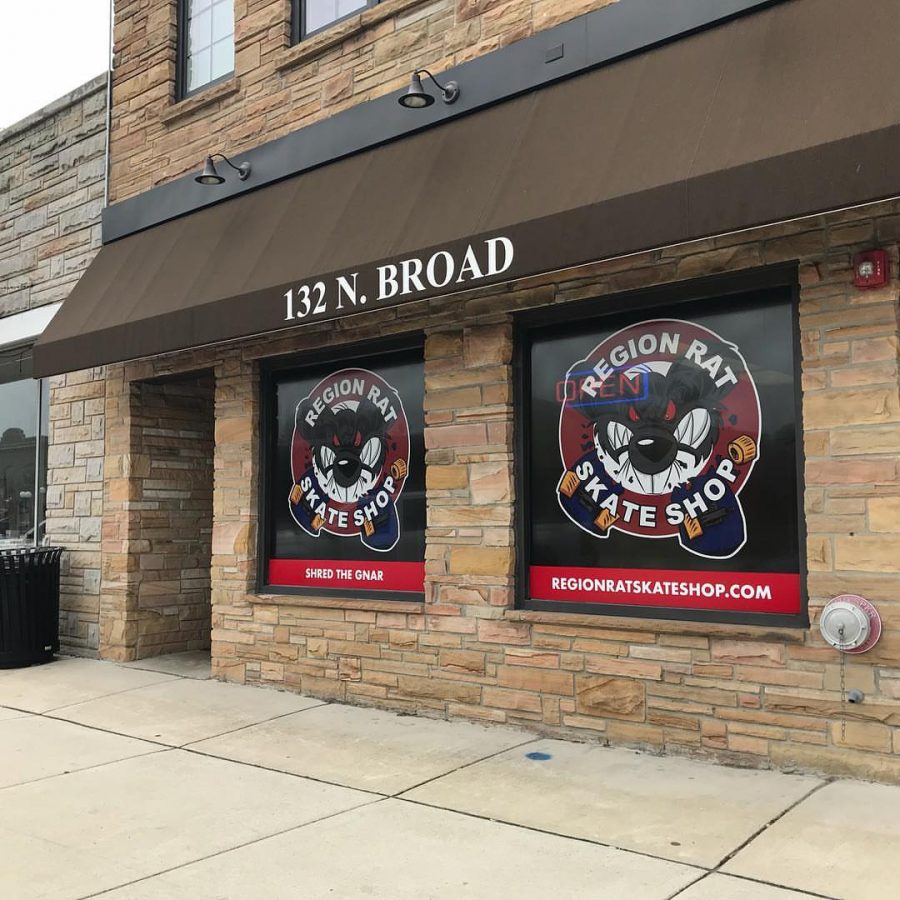 In downtown Griffith, on Broad Street, the Region Rat Skate Shop is petitioning for Griffith to build a skate park so that skateboarders have a safe place to practice their sport.  According to owners Joe Murovic and Jenni Barnoski, the petition's objective is to provide skaters with a safe place to practice. The petition and details are still in development, but the shop has attracted a large following in Griffith and could very well come to fruition.
Skaters struggle to find a place to safely cultivate their hobby. "We want a safe place for our kids to go," said Barnoski. "We have a lot of kids who come in skate down the street or stair rails, which is dangerous. They're not trying to cause trouble, but they don't have a place to go."
Murovic and Barnoski opened the first Region Rat Skate Shop in Highland to create a safe space for skaters as well as somewhere to find equipment. Their stores have not only gained large followings but also are responsible for similar petitions to open skate parks across towns in Northwest Indiana. In 2018, Highland Parks and Recreation opened a skate park in Shepherd Park, and on August 12, 2019, Hessville's new skate park had its grand opening. Both parks started with Region Rat Skate Shop's petitions.
"The process is long," said Barnoski. "You need a group of people who have the same interest. You approach the town about the idea. Then you start working together. Who's going to build the park, the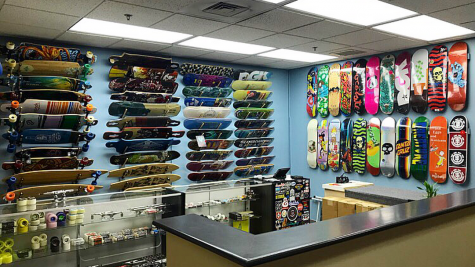 budget, location, what you want to see in the park. The petition is basically to show that residents are open to supporting a skate park. There's lots of kids who don't have anywhere to go; they're getting kicked out of parking lots or on the street. There's no spot for them to skate. Take any sport, then take away the place where it's played. It's difficult."
Region Rat Skate Shop will continue to petition for public skateparks all over Northwest Indiana. The petition for a Griffith skatepark is circulating online and can be found on Facebook or on the store's website. The shop has led to a resurged interest in skateboarding, and Murovic and Barnoski are working hard to create a legacy of positive, communal exercise through their beloved sport.
"It's a big part of who we are," said Barnoski. "It's about staying active, having fun, and finding a place to belong. We just want a safe place for kids to go."
About the Writer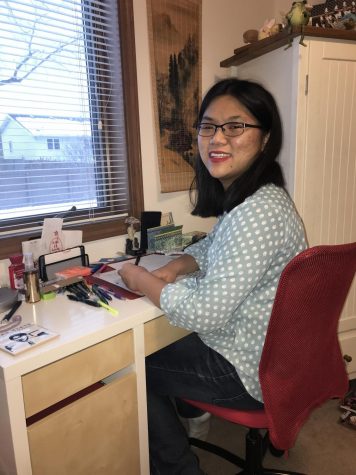 Liana Boulles, Editor
Liana Boulles is a senior at Griffith High School and editor of the Panther Press. She has been on staff since she was a freshman. She loves books, writing,...