Broad Street's New Bakery, Old Cafe Bring Sweetness to Griffith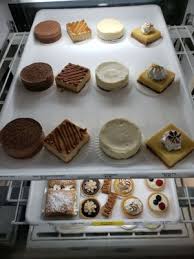 The town of Griffith is a small town, yet it buzzes with a richdowntown culture. While people walk around and enjoy the different shops and restaurants, they can swing by our famous town coffeehouse, Grindhouse, and the newly opened bakery on the corner of Broad and Main St., Broad's Pastries and Cafe.
Broad's Pastries and Cafe opened its doors on July 1, 2019. Their hours are 7-5 Monday to Saturday and are closed on Sunday's. They make fresh pastries daily without any preservatives or
chemicals. The Cafe is relatively affordable, with a menu that has a wide variety of different beverages and pastries. Some of their best selling items include Argentinian pastries that customers rave about online. The staff is friendly.
"I always loved baking and wanted to open a place where I could please others by making them a wide variety of delicious treats," said founder Alma Aguirre. She loves to try new things and advises others to do the same, especially when it comes to food.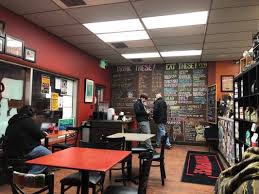 Further south on Broad, one can find Grindhouse, a beloved cafe. Their usual hours are 6 a.m. to 9 p.m. on Monday through Friday, 7 a.m. to 7 p.m. on Saturday, and 7 a.m. to 6 p.m. on Sunday. Not only do they feature a diversity of coffee, tea beverages and desserts, but they also make quick breakfast foods and sandwiches, like their best selling chicken salad sandwich. Stop in for inexpensive quality food.
Managers and siblings Gabe and Kate Mauch have put their heart and soul into the cafe and will continue to do so for future visitors."I've worked in the food industry for a long time now, and my dream was to open a high end coffee shop. I thought, 'What's better thanopening one in your hometown?' so I did just that," said G. Mauch.
Junior Jason Czyz is a regular customer at the place."I love going there to play Dungeons and Dragons with friends; they're always so accommodating to us. The vibes are something you don't find in many places around town," said Czyz. From Grindhouse, he recommends a matcha with lavender syrup.
What makes both of the places really stand out is their convenient location, plus a quieter environment for people who want to come and work on school or career deadlines. If one were to walk into either joint, they'd most likely find students or adults focusing on some type of work with a drink and/or snack.
"I used to go to Grindhouse a lot to study with friends when I have a big exam coming up, or even to just get some alone time when I'm not feeling myself," said GHS alumni Storm Fleming.
Though Broad's Pastries just recently opened, people are already found studying and working throughout the day. Aguirre mentioned that shewanted her little cafe to have a relaxing and welcoming atmosphere, where people can feel at home without noisy distractions. Both the bakery and cafe are open and available for most of the week, so feel free to step in and try their famous treats!
About the Writer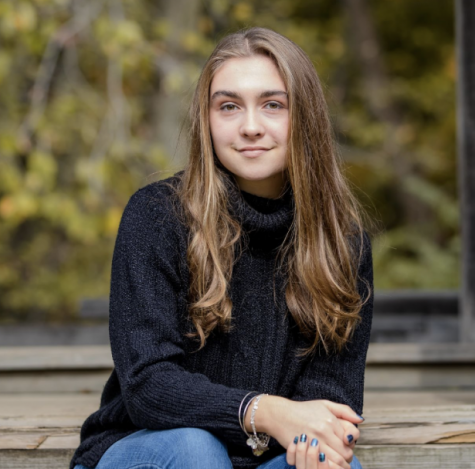 Katie Bilka, Editor in Chief
Katie Bilka is a senior at Griffith High School. She enjoys writing and interacting with her peers. In her free time, Katie is a varsity forward for the...