2019 Homecoming Goes Down the Yellow Brick Road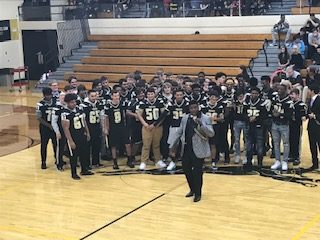 On Saturday, October 5 at 7:00 p.m., hundreds of GHS students flooded into the field house to have a night full of music, dancing, and laughter.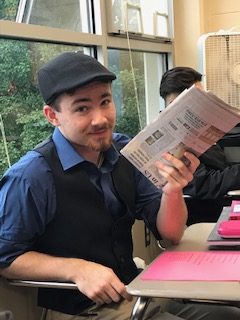 Every year, the student council plans the  Homecoming dance and Spirit Week with the help of social studies teacher Jenna Berzy. They also participate in a Homecoming parade and sell Homecoming shirts.
Student council planned Spirit Week to coordinate with the theme of the homecoming dance. This year for the freshmen, sophomores, and juniors, Monday was chosen as dress-up day, Tuesday became twin day, Wednesday was mix-match day, and Thursday was animal day. For the seniors, Monday was cowboy/girl day, Tuesday was powderpuff shirts, Wednesday was decade day, and Thursday became gender swap. Friday was black and gold day and homecoming shirt day, which everyone participated in.
Berzy said that she's wanted to do The Wizard of Oz theme for a while.
"Wizard of Oz theme is easy to decorate for and it's something that I've been planning for years," Berzy said.
Before the game, there was a homecoming parade at 4:30 p.m. The student council members, cheerleaders, band, football team, and the class floats started from the YMCA on Broad Street and worked their way down back to the school. The cheerleaders and Pantherettes team showed off their dances, cheers, and school spirit. Each class has made a float to match the theme and represent their respected class. The Junior class has won the contest for the best float.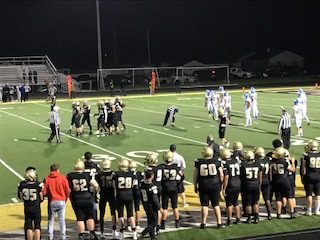 This year, at the football game, the Griffith Panthers played against Boone Groove Wolves on October 4th at 7:00 p.m. The theme for the game was black and gold, black and white, and random objects. The Boone Groove Wolves took the win for 27-7.
The freshman class experienced their first official dance. Girls got asked to Homecoming by boys and the seniors got to experience their last Homecoming with the chance to be on court. Members on court got to walk across the football field in front of hundreds of people.
"I enjoyed being included in the center of the circle on the dance floor," junior Ladurian Hawthorne said. "Everyone let loose and had the time of their lives."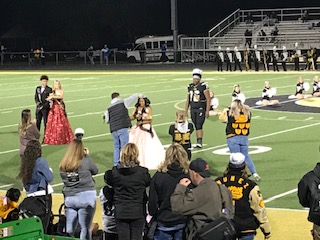 The seniors on court were Taleah Alvarez accompanied by Curtis Carter, Sarah Mehisen accompanied by Rashod Shaw, Emily Keck and Ricky Nunez, Jenna Dye and Andrew Garcia, and Madeline Anderson and Ryan Davenport. Sarah Mehisen and Rashod Shaw won court, which was announced at the homecoming game.
About the Writer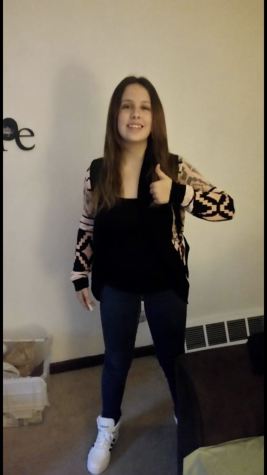 Brianna Langel, Reporter
Brianna Langel is a junior at Griffith High School. This is her third semester on Panther Press. She enjoys writing and interacting with other students...