Griffith Football Goes For the Glory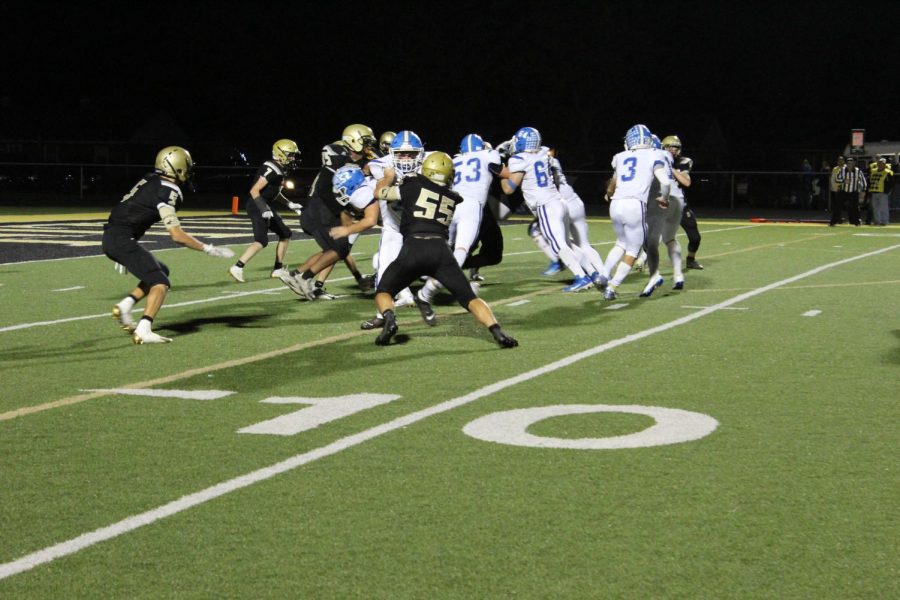 Gabe Colomes, Reporter
November 4, 2019
   Football has been very odd this year for the Panthers. The Panthers didn't play their week six game against
Calumet due to thunderstorms. It rained so much that the turf had to be fixed. All games were canceled that were scheduled to take place at the Boneyard. 
   On Friday, October 11, the Whiting Oilers came into town to play the Panthers on their Senior Night. The Panthers came out victorious, beating the Oilers 34-6. This was the first win under Coach Adam Musielak, who is now a health/gym teacher at GHS and is the Whitting Varsity Baseball coach. Musielak was part of the coaching staff before. He was offered the head coaching job at Griffith after former coach Ben Geffert resigned.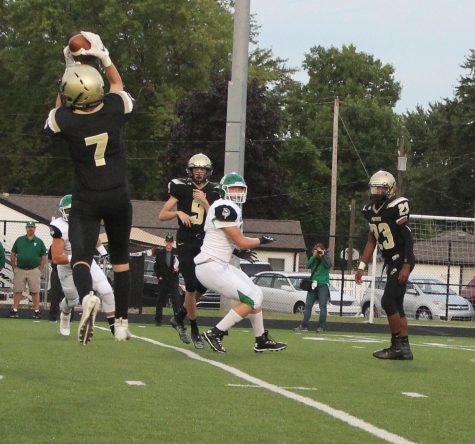 The sectional drawing was on Sunday, October 13, and the teams in the  sectional are Hammond Gavit, Gary West Side, Lowell, Highland, East Chicago Central, Hobart, and Hammond Morton. The Panthers play Hammond Gavit in the first round of sectionals on Friday October 25 and the winner of that game will play the winner of the Lowell vs Gary West Side game. 
   "I feel like this time we actually have a chance to win our sectional," said sophomore Kyle Atkinson. 
   Atkinson, only in his second year, has played a key role for Griffith.  Transfer junior Robert Gordon is an elite running back from Michigan. Gordon also plays linebacker for Griffith. 
   New freshman Connor Cervantes, brother of former Panther Cole Cervantes is a great defender and can catch passes and he is only a freshman. "It feels great playing varsity as a freshman, I play a big role for Griffith," said Cervantes.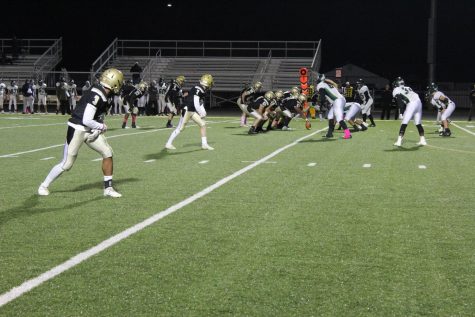 On Friday October 18, Griffith played Wheeler for their last regular season game. They defeated the Bearcats 37-8 and sophomore Rondell Latiker opened the game with an 80-year kick return to put the Panthers ahead of the Bearcats early in the game.
  On Friday October 25, Griffith went to Gavit to play round one of sectionals. The Panthers rolled out with another win, beating the Gladiators 47-13.
   The Panthers next matchup is against the Lowell Red Devils on Friday, November 1, and will be their second time matching up since week 4 in the season. Lowell won the last matchup 42-28. This time, Lowell will have to travel to play in the Boneyard instead of playing at the Inferno.