October is Breast Cancer Awareness Month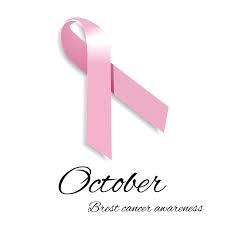 October is breast cancer awareness month, an annual campaign to increase awareness of the disease. Breast cancer affects millions of women and men around the world, and October is the month to celebrate people who fought the disease and mourn the ones who lost their battle. Wearing pink during October is a tradition showing support. That tradition has spread to various professional sporting events and numerous schools, with students and athletes alike choosing a day in October to all wear pink to raise awareness of the disease.
This year, Griffith High School decided to participate in breast cancer awareness month by taking part in an annual campaign the high school student council created called, "On Wednesdays, We Wear Pink." They sold pink shirts with the slogan, "Panthers Wear Pink",  and posted signs in every hallway letting students know to show up in their best pink outfit every Wednesday of the month. The majority of the school listened. On the first Wednesday of the month, the halls were flooded with the color pink no matter where you went. 
Sophomore student council member Serena Bridegroom said, "Selling the shirts was very important for the school, especially for the students and staff who had family members and friends who lost their fight with breast cancer. Wearing pink shows how we can come together as a school and as a community."
Although breast cancer awareness month has come to a close, the support for the cause doesn't stop. Students are still continually supporting breast cancer awareness whenever they wear pink to school. The student council is also planning on selling breast cancer awareness shirts for many years. Every year the student council sells pink shirts is another year they've influenced the student body on the importance of raising awareness for the disease.