Oscars 2020: A Celebration of Unity, Film, and Art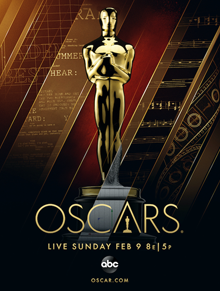 The 92rd Annual Oscars took place on Sunday, February 9th. This year, the Oscars went hostless again for the second consecutive time. To make up for this, the Oscars had very prominent celebrities, such as James Corden, Keanu Reeves, and Maya Rudolph, present multiple awards.
The Oscars included musical performances, with nominees for Best Original Song, from artists like Elton John. Idina Menzel's hit song from Frozen 2, "Into the Unknown," was a tribute to all voice actresses who play the character "Elsa" in different countries. To honor this, multiple foreign artists came onstage to sing the classic tune with Menzel in different languages.
Movies with a star-studded cast such as 1917, Little Women, and Jojo Rabbit were all nominated for Best Picture, but Parasite took home the award for the night and made Oscars history as the first non-English language Best Picture winner. It was a successful night for Parasite, as they won four awards out of the six categories they were nominated for. The director, Bong Joon Ho, had never won an Oscar before but took home three trophies that night, also winning for Writing (Original Screenplay), Directing, and Best International Feature Film.
Joker had the most nominations for the night, including Best Actor, Best Adapted Screenplay, and 9 other awards. Joaquin Phoenix took home the anticipated Oscar for Best Actor in a Leading Role for his performance in Joker. He gave a long and emotional speech thanking the Academy and his family for all of the support they've given him. This was the first Oscar Phoenix had ever won, so it was a very emotional night for him.
Best Actress in a Leading Role went to Renee Zellweger for her performance as Judy Garland in JUDY! This was also Zellweger's first Oscar win, and her fourth nomination and third in this category.
Junior Vincent Zarndt loved the musical performances the most. "I was excited for Idina Menzel's performance of 'Into the Unknown' because I wanted to hear the song from this great movie on stage. It was even more surprising and enjoyable when I saw the other artists on stage from different countries singing with her. It showed a lot of diversity," said Zarndt.
No matter what artform interests viewers most, the Oscars season is the time to celebrate, spread awareness, and bring favorites new and old to the screens of many viewers. Without the Oscars, filmmakers, actors/actresses, and directors wouldn't get the honor and recognition they deserve for the hard work they endure to bring their art to life.