Basketball Senior Night for the Win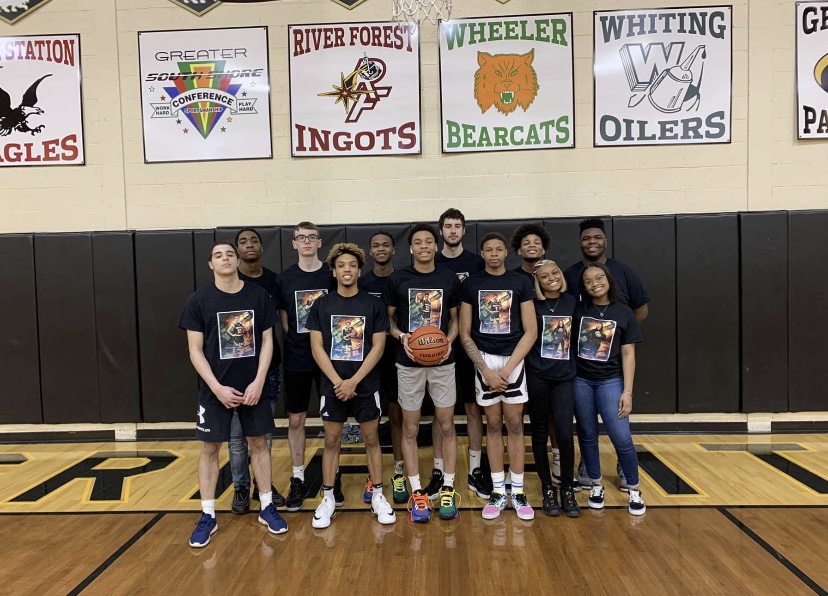 Gabe Colomes, Reporter
March 9, 2020
On Friday February 28, the boys basketball team had their senior night, celebrating 10 seniors: Rashod Shaw, Alexander Lair, Oshawn Lee, Brandon Moore, Helal Issa, Clifford Waxton, Tyler Knezevich, Eriyon Morton, Tyree Riley, and Kylan Brown. 
Facing East Chicago and the Panthers went to business. Lee started the game off with a 3 and they all got hot. Issa with a pair of 3's early in the first quarter. 
 Lee was the leading performer for the Panthers with 22 points and 10 rebounds, followed by Riley with 12 points, 5 rebounds, and 4 steals, Issa with 10 points 3 rebounds, and Shaw with 7 points and 7 rebounds. 
   "It's crazy how I am a senior; time goes fast, and I am going to miss playing basketball for Griffith," said Shaw.  
   East Chicago was defeated by the Panthers with a final score of 56-44. They ended the regular season with a final record of 12-10.
   "I am forever grateful to play basketball at Griffith, there is no other school I would want to play with than Griffith," said Lee.