COVID-19: How to Deal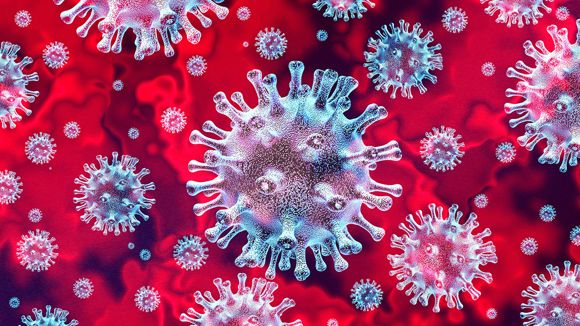 Recently, all of our lives have been turned upside down for the sudden and deadly Corona Virus (COVID-19). With schools, sports, businesses, and much more shutting down, people all over the United States are turning to social media to express their concerns and opinions about the mysterious virus.
March 13 ended up being the last day of the 2019-2020 school year for Griffith students. What was supposed to be a week off turned into 5 months off because of this quickly spreading virus. Because of the dangers of being in large groups and schools being closed, many students at Griffith High School are grieving over the fact that many events, such as Powderpuff Volleyball, Prom, Senior Banquet, and more, were cancelled. Seniors will not be able to experience normal senior events, one possibly being their graduation ceremony in June.
When GHS closed, there were no confirmed cases in the area, many residents felt that it was unnecessary to turn to e-learning and that it was simply the media causing unneeded panic. However, with nearly 300,000 confirmed cases and about 8,000 deaths in the United States (as of April 3), we all need to learn about the facts of the Corona Virus and take it seriously in order to stop the deadly outbreak. By doing this, our lives will be able to go back to normal sooner.
Corona virus is a disease that affects the respiratory system. Symptoms include fever, cough, shortness of breath, muscle aches, runny nose, sore throat, and much more. The severity of the symptoms can range from mild to severe. Some that have it may not have any symptoms, while some may have it for up to two weeks without showing symptoms. This means that someone can be going out to stores, work, or other places and spreading it to many other people without even knowing it. It can cause pneumonia, organ failure, or death to those that are over 60 years old, are asthmatic, are pregnant, or have other medical conditions
The disease is spread in the air and by water droplets. Specifically, when someone sneezes or coughs, the respiratory droplets that are released by those with the virus can spread in the air or onto surfaces, clothing, hair, and much more. Because of this, the CDC has these recommendations:
Wash hands often with warm soap and water for at least 20 seconds.
Avoid close contact
Cover your mouth and nose with your elbow or a tissue when you cough or sneeze. Throw away the used tissue after.
Avoid touching face.
Clean tables, door handles, light switches, and other frequently used surfaces.
Stay home and away from those who don't live in your household. Only leave the house for essential things such as going to work, doctor, or the store.
Because the disease is so contagious, we must all take it seriously and listen to what we are being told to do. Indiana Governor Eric Holcomb passed a stay-at-home order on March 25 that will last until at least April 20. We must listen to this order and stay at home, even if we do not think that this is serious. By staying at home, we can stop the outbreak and return to our normal life.   By going out with friends and traveling, we risk this disease lasting until July or later.