March Madness: Game Insights and Final Four Predictions
The Big Dance has come again! Sports fans' favorite time of the year has returned to them after a year of waiting. The month-long event of March Madness was previously cancelled because of safety precautions due to COVID-19 in 2020. Now, it's back and sweeter than ever. This year has brought upon many, many upsets, and the Final 4 is coming upon us. We'll go over the most exciting matchups, the most surprising upsets, and a preview of the Final 4.
#15 Oral Roberts University Beats #2 Ohio State in the First Round
Now, usually there are first round upsets that we can predict. A lot of fans saw the Syracuse over San Diego upset coming, and many saw the Rutgers over Clemson upset coming, but no one — absolutely no one — saw this one coming. Ohio State was handled by Oral Roberts for the entire game until Ohio State finally made a rally near the end to tie it up. Taking it to overtime, it was a defensive struggle, but Oral Roberts wound up on top for the upset, winning over the number 2 seed 75-72.
#7 Oregon Beats #2 Iowa in the Second Round
Another crippling loss for the Big 10 where Iowa crumbled. This came as a big surprise, as Oregon's first round game against VCU was cancelled for COVID-19 safety concerns. This resulted in Oregon being sent to the second round automatically. Many thought Iowa was too much of a powerhouse and that Oregon was simply not going to be in the rhythm since their last game was March 12, and that was oh-so crucial during March Madness. They were wrong in an, again, sad loss for Big 10 fans everywhere.
#7 Florida Over Virginia Tech in the First Round
This wasn't an upset, but it deserves a shoutout due to its insane ending. This was the very first game of March Madness 2021, and it was an exciting one. Virginia Tech had the lead the entire game, including during the injury of Florida's star Appleby. However, the last five minutes led to a rally from Florida which let them tie it up. This took the game into overtime. After an exciting struggle, Virginia took the win in the first game of the NCAA tournament.
Final 4 – UCLA v. Gonzaga
Gonzaga has been undefeated throughout this season, but UCLA has also been playing very good basketball at the same time. UCLA has had an upset with a 2 seed, a 1 seed, and a 6 seed in their historic ride to the Final 4. I, however, will give this win to Gonzaga, as they are  consistently good and have proven it throughout the season. They're undefeated for a reason!
Final 4 – Baylor v. Houston
This is Baylor's first Final 4 since the 1950s, and the Bears and the Cougars will duke it out in this match. Baylor has been exceptional with 3 pointers this season, while Houston has shown some inconsistency in their defense but has also scraped their way to a win each game they've played in the tournament. Therefore, I will easily give this game to Baylor.
About the Writer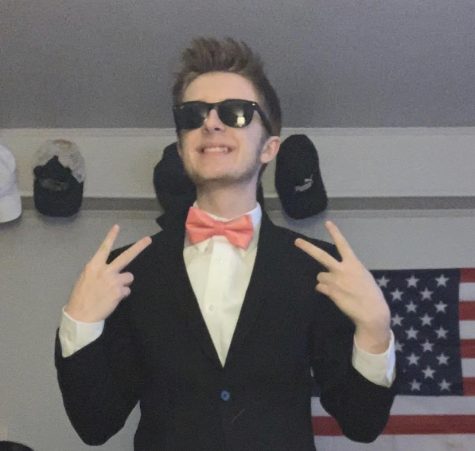 Connor Crafton, Co-Editor
Connor Crafton is a senior, and this is his 4th year with the Panther Press. He enjoys writing, so he decided to try his hand at newspaper. Besides writing...