Griffith Boys Tennis Beats Morton for Final Home Game of Season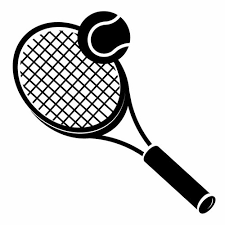 On Monday, September 27th, the Griffith Boys Tennis Team hosted Morton High School for their final home game and final game of the season. The tennis team won 4 – 1, with their only loss at 2nd singles in a tense two sets of 5-7.
         The tennis team has 3 non-forfeit wins this season, this being their 4th, a great improvement for the last decade of Griffith Tennis.
The team started out 1 – 0 with a quick 6 – 1, 6 – 2 victory from 1st Singles' Ian Clark. The rest of the matches were much closer struggles with many switches in lead.
2nd Doubles' Nathan Pinkelton and Connor Crafton went up a set in a 7 – 5 win, but started out 0 – 1 in the second set. After tying it up 3 – 3, 2nd Doubles stepped on the gas and pulled out the second set in a 6 – 3 win, winning this match.
3rd Singles' Ian Ince was the next win for Griffith, which locked up the match score to 3 – 1 after a loss from 2nd Singles.
1st Doubles' Peyton Thomas and Tommy Miller began with a constant struggle, with Morton and Griffith going back to deuce multiple times in several games. After taking the losing set 4 – 6, Thomas and Miller kept going back and forth in leads with Morton, but finally winning the second set 6 – 4, taking Morton to the third set. After another close set, 1st Doubles won to make the final score 4 – 1.
Griffith's Boys Tennis Team's final game of the season showed great potential for next year, and coaches, fans, and players alike are all excited to see where this team goes.