Celebrate the Holiday
Around this time for most in the world, it is the "holiday season". All different races, religions, and nationalities have unique and distinctive celebrations and methods of celebrating this period.
St Nicholas Day, December 6th,  also known as feast day, is celebrated mostly in northern parts of Europe. St Nicholas was the 4th-century bishop of Myra and is noted for his generosity. St Nicholas is said to arrive on feast day, on horseback, distributing gifts and cookies to young children who are behaved. However, children who do not behave are said to receive potatoes or coal from St Nicholas. In preparation for this day, children leave notes for St Nicholas and carrots for his horse. Then in the morning, the children find small gifts that he left behind. Oranges and chocolate coins are also symbolic of the holiday as they represent another one of St Nicholas's good deeds. He used his gold to pay the marriage dowries of three young girls and rescue them. Through this and many other good days, St Nicholas remains a symbol of kindness and a figure that children look up to in Europe.
Hanukkah is a Jewish holiday that commemorates the rededication of the second temple of Jerusalem.  It happens December 19th-26th. In this temple, it is said Jews had risen against their Greek-Syrian oppressors in the Maccabean Revolt. During this war, a lamp with enough oil to last for one night, miraculously managed to burn for eight days. This is why Hanukkah is celebrated eight days each December. Each day families gather and celebrate by lighting candles on a menorah. The candle lighting is then followed by a scripture reading. Although Hanukkah is celebrated throughout the world, in Israel it is a national holiday. In Israel, schools are closed for eight days. Instead, students present plays, sing holiday songs, and have parties to commemorate the holiday. Menorahs are displayed publicly as everyone gathers to celebrate the holiday.
Christmas Eve and Christmas Day, December 24 and 25, are festivals that commemorate the birth of Jesus. Rooted in Christianity, Christmas is observed around the world. Schools are closed on both days and replaced with the gathering of families and friends. During the Christmas season, people participate in Christmas caroling; the illumination of Christmas lights; and the wrapping, exchanging, and opening of gifts. Christmas figures around the world include Santa Claus, Father Christmas, Christkind, and Saint Nicholas. These figures are said to leave gifts for children and add to the excitement of the holidays.
Kwanza is an annual holiday that happens from December 26th-  January 1st, affirming African family and social values which is mostly celebrated in the United States. It is based on Southern African first fruit celebrations. Each day of Kwanza is dedicated to one of the seven principles. The principles include unity, self – determination, collective responsibility, cooperative economics, purpose, creativity, and faith. Some symbols relate to the principals. The symbols are fruits, vegetables, and nuts; a straw mat; Kinara (candleholder); maize; gifts; and a communal cup (unity cup). One candle is lit each day along with teachings regarding the principles and symbols. Then on December 31st, the community gathers together to have a feast. This is called the Karamu and is one of the last celebrations of Kwanza.
New Year's Day, January 1st,  is a time of celebration and a fresh start for people all around the world. However, the celebrations look different in each part of the world. In Ecuador, on December 31st, it is a tradition for families to dress a straw man in old clothing to signify the previous year. Then they make a list of all their faults or what they want to leave behind in the passing year. This list is then attached to the straw man and burned at midnight. In Japan New Year's Eve is referred to as Omisoka. On this day families gather for a late dinner and at midnight visit shrines or temples. Then families will strike a bell 108 times which symbolizes desires believed to cause human suffering. In Hong Kong families will pray to the gods on New Year's Eve, asking them to fulfill next year's wishes. Then priests will make and read aloud a list of every living person at the celebration. The list is then attached to a paper horse and set on fire. It is believed that the smoke from the paper will send the names up to the gods to be remembered.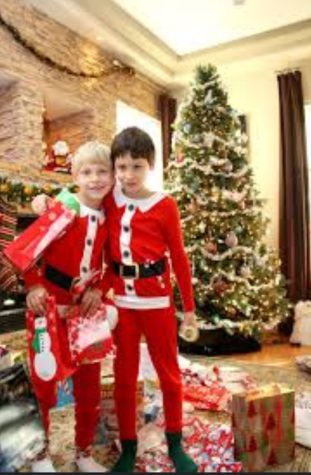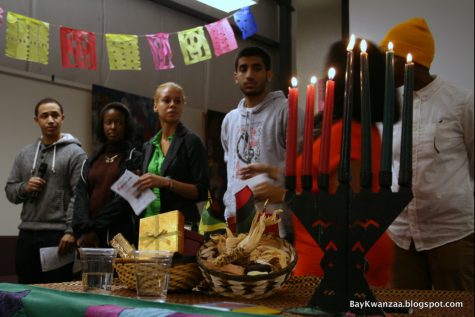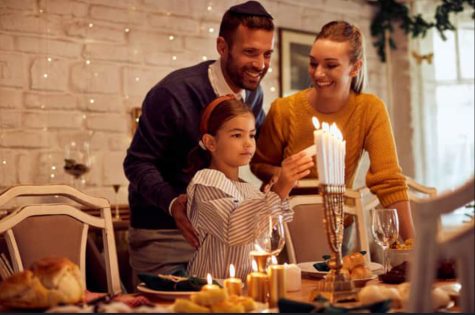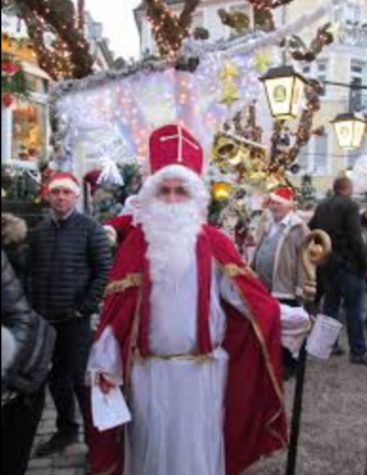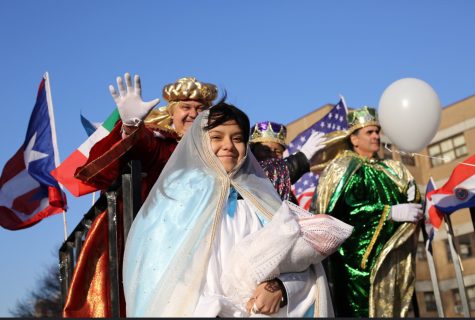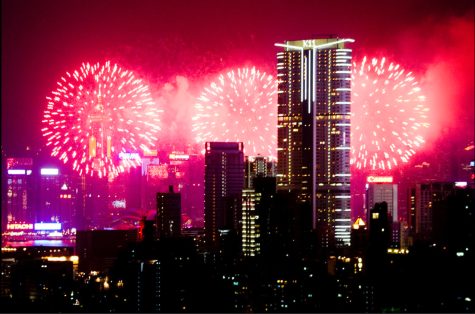 At the end of the 12 days of Christmas, 3 wise men who first saw baby Jesus brought him gifts. This day was remembered as Epiphany or Three Kings Day happening January 6th. In Spain on this day is a big celebration where children receive gifts. In Puerto Rico children leave a box of hay under beds before they go to sleep so kings will leave them gifts. In France, a king cake is baked with a hidden coin, jewel, or toy to commemorate the day.