Grand Lux Cafe Review
Grand Luxe Cafe, located on the edge of bustling North Michigan Avenue and Chicago's Magnificent Mile is a popular upscale cafe destination for those seeking to find the very best of fine dining and cuisine in Downtown Chicago.
When you first enter the cafe, you are greeted with a warm and vibrant golden lobby interior that spans the through the entirety of the restaurant. An escalator then takes you to the second floor of the restaurant where the real magic happens. Decadent halls filled with many chandeliers and dimmed lights throughout compliment the delicious food that is served here.
There is a wide variety of dishes, appetizers, and beverages to choose from on the menu which is filled with foods from around the world. Among these foods are the mouthwatering Thai Crispy Caramel Chicken, Thai Fried Chicken, and the Spicy Ginger Beef that is sprinkled with Spicy Soy-Ginger Sauce. The menu also consists of Salmon, Cod, and even the restaurant's beloved Jumbo Shrimp!
Grand Lux has Booths and long tables that are available to accommodate large parties of people who want dine out or celebrate an event in style.
While there are many upsides of the Grand Lux Cafe, there is one significant downside that may take away from one's experience; the long wait times. Customers can expect up to an hour long wait time if they have not booked a reservation.
However, the wait is completely worth every minute as the restaurant has excellent food and a breathtaking view of sprawling downtown Chicago that few others restaurants in the area have. I highly recommend this restaurant for any who seek to dine in opulent luxury for a very reasonable price.
Leave a Comment
About the Contributor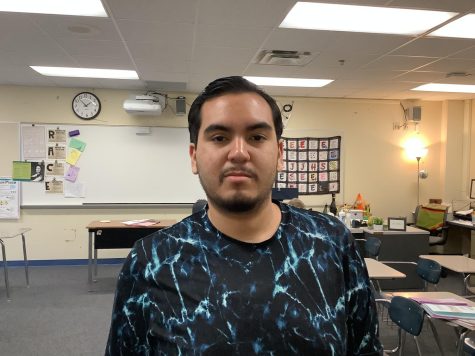 Gabriel Hernandez, Reporter
Gabriel Hernandez is a Senior GHS Panther Press Reporter. He enjoys writing and reporting about the amazing historical and cultural and other interesting...