College Commits: Nathan Feliciano
This is a part of short series of stories featuring Griffith High School students who have already declared themselves to play a sport/activity competitively at the collegiate level.
Nathan Feliciano plays baseball, and plans to continue playing baseball at Calumet College of Saint Joseph. They play in the NAIA division of athletics, and are located in Whiting, Indiana. Nathan will be majoring in forensic criminology and is undecided on a minor. Nathan's decision was mainly influenced by location, saying "I decided on this college because it's close to home and a lot of my friends go there. The coaches and teachers I met on my visit made me feel comfortable."
Baseball was a family thing for Feliciano, and he continued to play despite adversity. "I play baseball for many reasons but I've always told myself I would never quit something I start, and this sport was simply made for me. I grew up with a baseball family and I learned it like the back of my hand. At times it was hard and I had to burn a lot of bridges to help myself, but in the long run it was well worth it."
Nathan's end goal with his collegiate career is to pursue a career in the criminology field. Part of his lifelong goal is to help people as much as possible.
"I want to be able to help people all my life throughout my career, and want to continue putting others before myself. I was taught at home to help others out, and I feel everyone deserves the help they need."
In terms of baseball, Nate also has high hopes for himself, with ideas of helping out younger people within the sport as well as honing his own skills.
"For baseball, I plan to keep grinding. Who knows, maybe I find greater opportunities in this sport along the way. I also want to coach and inspire kids, particularly in our community. I want to show and lead them in the right direction, not only succeeding on the field but also academically and in society."
Feliciano will be taking his talents to the Crimson Wave this Fall, be on the lookout for his incredible skill and personality.
View Comments(1)
About the Contributor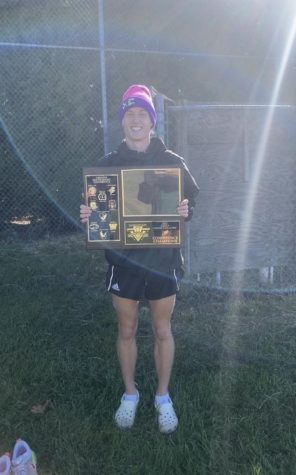 Joseph LaPatra, Reporter, Editer
Joey is a junior and this is his third year writing for Panther Press. He is active in Cross Country and Track.  He is an avid sports watcher, writer,...