Prom Spirit Week
To kick off prom week, Junior class council created a spirt week leading up to prom and the boys powderpuff volleyball game. The week began with pajama day to help the transition from the weekend. Tuesday's theme was barbecue dad vs soccer mom. Students chose to dress up as either characters. Barbecue dads walked the halls in aprons and carried spatulas. Soccer moms dressed in active wear with sports hats. Wednesday was twin day, students matched outfits with a friend. Thursday was the powderpuff volleyball game and students dressed accordingly to the team they supported. Students in support of the junior team wore blue, while those in support of the senior team wore orange. The volleyball game was the final kick off into prom weekend.
Leave a Comment
About the Contributor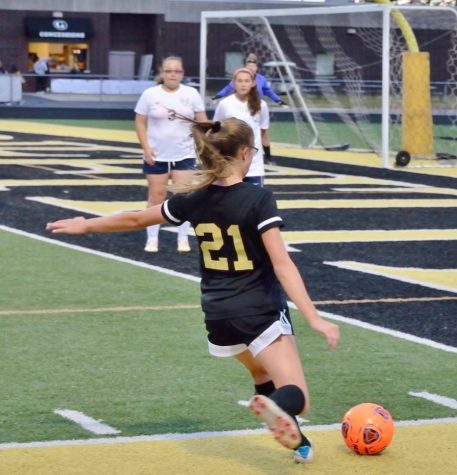 Kayla Doctor, Reporter
Kayla Doctor is a junior and this is her first year working with Panther Press. Outside of Panther Press she participates in soccer, softball, class council,...