The Rebound of the GHS Cafeteria
COVID caused many changes in almost every store, establishment, and business. Of course, these changes were seen at GHS as well, and more specifically the cafeteria.
   The way the school ate was heavily changed by COVID's unforeseen circumstances. Students and staff will remember when food had to be in sealed containers and had to be carried out in carts. All tables had plastic dividers and students were separated with dividers so they can eat without masks. Needless to say it was a big change and that hit the cafeteria very hard.
    Staff member Christine Muller has been working at the cafeteria for 14 years and adds "it was hard to keep the kids 6 feet apart and it was very time consuming to pack up all the lunches to hand them out to the kids."
    The cafeteria manager, Stefanie Copp has been working very hard to bring new options into the cafeteria to bring the cafeteria back to the pre-Covid days.
       She said, "we were able to reopen the 'Harvest Bar' and serve our students what we did before Covid, which gives students a better opportunity to choose from diffrent fruits and vegetables." They even recently tried a new item the "Chipotle Bowl" which was rice, beans, meat, and other mix-ins.
    The cafeteria recently have brought in French Fry Fridays with their first Friday featuring Irish nachos, french fries with cheese, sour cream, and bacon, and will hopefully have more varieties of fries in the future.
    The entire staff is working hard to bring new and pleasing food for the students.
Leave a Comment
About the Writer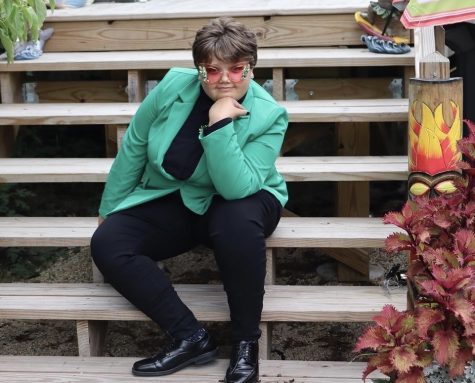 Rachel Sheline, Reporter
Rachel Sheline is a freshman at the school. This is her first year in Panther Press. Some extracurriculars she does are, theater, fccla, and color guard....