Winter Sports Finish Seasons With Success
Andrew Braddy, Reporter
February 21, 2019
Hang on for a minute...we're trying to find some more stories you might like.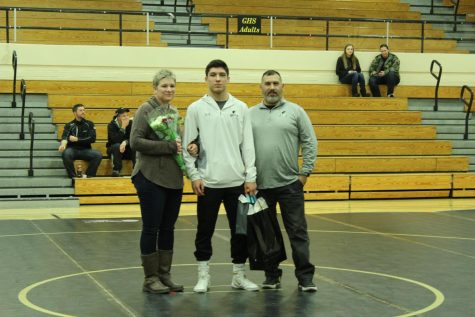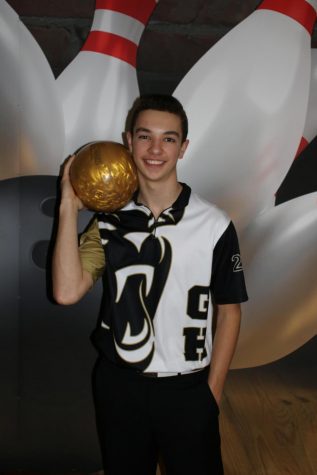 After a very successful winter sports season at Griffith High School, several more accomplishments were made in the postseason. The winter sports post season started with the girls swim team which finished 8th out of 14 teams in their sectional on February 2nd at Lake Central High School. Although nobody advanced to state individually and the team didn't advance to state, every returning swimmer from last year improved their times from the end of last season. "In sectionals, we were facing other teams with more girls with more experience than us, and we came in 8th with only eleven girls so that's not too bad although we would've liked to done better," said senior Anabel Castellanos. 
The next sport that competed in the post season for GHS was the girls' basketball team making it to the sectional championship game on February 4, but ended up falling short to Gary West Side by a score of 46 to 37. Although they were a very young team with no seniors, they were able to win 13 games and finish with a record over 500 (13-12) for the first time since 2014 and make it to the sectional championship game for the first time since 2013. "We have a lot to be proud of because we had a solid season with no seniors on the team, the girls basketball program is trending upwards, and that's exciting," said sophomore power forward Savanah Ronjak. 
In bowling, the Panthers made it to state as a team but came up short as they ended up finishing fifth in the state, which is the schools highest finish in school history. Two individual bowlers also made it to state, senior Chris Albanese and sophomore Nathan Ward. Albanese finished third in the state while Ward finished 16th. Albanese earned first team all-state accolades and also academic all-state accolades along with senior Jake Collins. "I felt really confident going into state. It's something that I've been working towards since my freshman year and taking 3rd in the state feels good because there were so many great bowlers down there," said Albanese. 
A week after Albanese and Ward placed 3rd and 16th at state for bowling, another individual athlete competed for a state title. As senior Cole Cervantes placed 8th in the Indiana State wrestling tournament. Cervantes won the first round in OT but ultimately ended up being eliminated by the number one ranked wrestler in the state in round two. Cervantes improved every year as a member of the wrestling team as he went 26-5 his sophomore year but lost in regionals. In his junior year, he went 28-7, but he lost at semi state. In his senior year he went 33-2 and finally accomplished his dream of competing for a state wrestling title. Cervantes was also ranked 10th in the state of Indiana in his weight class. "It was a tough loss for me, especially because of all the time and effort I put in this season but I made it to state, and that's something I've been trying to accomplish since I was a freshman. It was a memorable experience," said Cervantes. 
The boys swim team wrapped up sectionals last weekend at Munster High School as they finished 7th out of 14 schools with only five guys on the team. Although nobody advanced to state and their season is over, senior Richard Damron broke his own school record by posting a 22.25 time in the 50 freestyle. "I always look to beat my times every time I get in the pool so breaking my own record wasn't a huge deal for me, but I'm going to be upset that my swim career at Griffith is over," said Damron. 
The boys' basketball team has yet to start their postseason, but they will next Thursday as they play Hammond High at the Hammond Civic Center at 6:00. The Panthers are ranked number nine in class 3A in the state and have a record of 17-4. The boys are coming into sectional play on a hot streak as they've won ten straight and 14 of their last 15 games. They have upset wins over Munster, Crown Point, and Andrean. "I feel like we are ready to have a successful postseason and we want to be hot going into sectionals, and we are hot right now," said junior Helal Issa. 
After a successful fall sports season at GHS that included a girls' soccer sectional title and a football conference title, the winter sports season had the boys' bowling team finishing in the top five in the state, three athletes compete for a state title in their respective sports in Albanese, Ward, and Cervantes, a broken record by Damron in boys' swimming, and the boys' basketball team still has a possibility at making a deep postseason run. Will the spring sports teams be able to add to all those accomplishments?