Teacher Spotlight: Ms. Cooper
Ms. Cooper is a 12th Grade Environmental Sci./Chemistry at Griffith High School. Before coming to GHS, she taught in Illinois for 10 years. One of Ms Cooper's favorite things to teachis the scientific geography of places around the world. Ms. Cooper always has a positive attitude and has a vast knowledge of animals and their habits which allows to help students with any questions they may have. Many students say that Ms.Cooper is overall one of the nicest teachers at GHS and makes all of her classes fun by allowing students to pick their partners as well as givings interesting assignments such as the Endangered Species Poster Project which keeps students intrigued in her class. Ms. Cooper is also one of the most understanding teachers and always listens when a student has a different perspective about the environment or science as a whole. Overall, Ms. Cooper is a wonderful teacher and GHS community is proud to have her as a teacher.
Leave a Comment
About the Contributor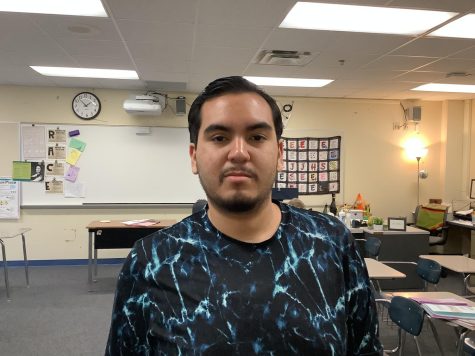 Gabriel Hernandez, Reporter
Gabriel Hernandez is a Senior GHS Panther Press Reporter. He enjoys writing and reporting about the amazing historical and cultural and other interesting...