Bump! Set! Spike! At the Powderpuff Volleyball Game
            The boys volleyball powderpuff game took place on April 27th in the main gym at the G. The competitors were the Junior boys vs. the Senior boys.  There were 3 games played which were supposed to be a best 2/3.
In the first game played the seniors won by just a few points, leaving the juniors slowly falling behind. After the juniors first defeat, they knew they had to pick up the pace and ended up playing so hard to win the second game by 5 points.
This was it, they were tied, and the next game would determine who won overall. During the third game the seniors ended up scoring the first few points, making it difficult for the juniors to keep their momentum up. They ended up scoring a few more points, but by that time the seniors had already had such a lead, that their efforts weren't enough to win the game. Congratulations to all of the coaches on both teams and the seniors for winning the volleyball powderpuff game!
Leave a Comment
About the Contributor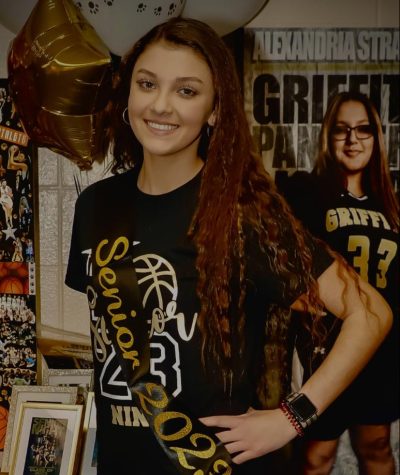 Nina Zielke, Reporter
Nina Zielke is a senior and this is her first year writing for Panther Press. She will mostly be writing about local events in school, as well as local...