Planet Fitness Helps Teens Stay Fit for the Summer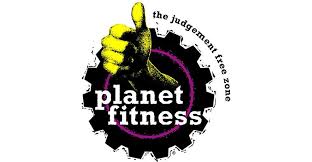 Hang on for a minute...we're trying to find some more stories you might like.
Now that the school year is ending and summer is approaching, students all around have goals to be healthier and more fit for the summer. Without the stress of homework and tests, students have more free time to focus on their physical and mental health.
This summer, Planet Fitness is giving students the opportunity to be healthier with a free gym membership called the "Teen Summer Challenge," for teenagers aged 15 to 18 years old. The free membership began on May 15 and lasts until September 1. To start a membership, students must go to Planet Fitness, located in Schererville, Hammond, Merrillville, and many other locations, and bring a parent if younger than 18 years old. They must also bring their ID in order to start a membership. There's also a $5,000 scholarship that teens have a chance to win and other prizes if they sign up. They'll be selecting one person from each state throughout the United States and Canada. Teens are only able to work out at the Planet Fitness they signed up for. They're not allowed to go to any other ones. For example, if teens sign up in Schererville, they cannot work out at the Hammond location. Members also get the benefits that come along with the classical package. Benefits include free fitness training, unlimited access to the club they signed up at, and free WiFi.
"I'm happy that it's free to workout there this summer because that way I can get stronger for the next season of baseball," said freshman Aydin Wright.
Before the membership was free for teens, the classical membership was $10 per month with a $29 start up fee and a $39 annual fee. If members wanted more benefits, such as being able to go to any location, bring friends, use tanning, or the HydroMassage, members could get the Black Card membership. The Black Card membership is $21.99 per month with a $1 start up fee and a $39 annual fee. If teens are looking to workout somewhere then they should definitely sign up at Planet Fitness before the summer is over.